The Other Woman proves popular ahead of its opening but The Amazing Spider-Man 2 remains leader of the pack.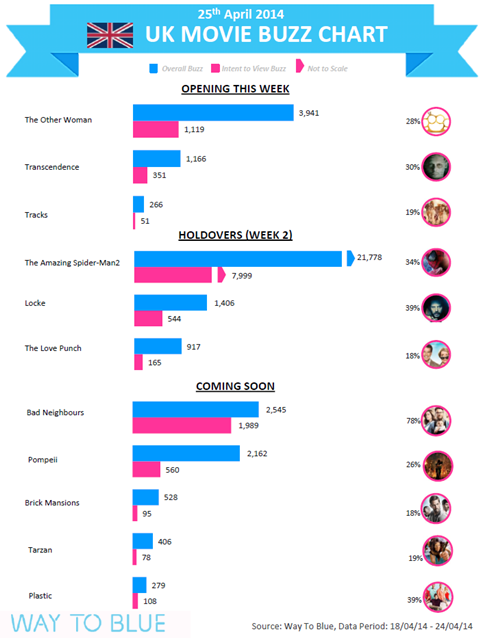 US comedy The Other Woman, starring Leslie Mann and Cameron Diaz, generated 3,941 comments on social networks with 28% expressing an intent to view.
But The Amazing Spider-Man 2 continued to weave a web of intrigue for its second week on release with a massive 21,778 comments – 34% of which showed interest in seeing the superhero sequel.
Zac Efron-Seth Rogan comedy Bad Neighbours proved most popular of those films coming soon with an impressive 78% of comments expressing intent to view.
For an explanation of the Way to Blue chart and its methodology, which tracks 'overall buzz' and important 'intent to view' buzz, click here.
To view the chart in pdf format click here.