EXCLUSIVE: Veteran filmmaker to receive honour on May 22.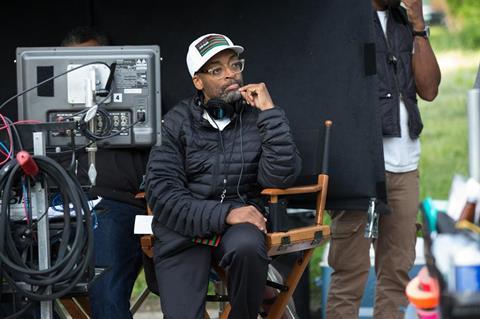 Spike Lee and long-time collaborator Roger Guenveur Smith will discuss their Netflix Original documentary Rodney King during a Cannes keynote followed by a gala event at The American Pavilion on May 22.
Luxury concierge service WanderLuxxe will host the charity benefit black tie gala later in the day in honour of Lee and Smith at The American Pavilion.
Screen International is media partner on the event, which will feature performances and tributes to the filmmakers.
Lee directed Rodney King, which stars Smith in his one-man show that is currently streaming worldwide on Netflix.
King was beaten by four police officers following a high-speed car chase in March 1991. The ensuing acquittal of the officers sparked the LA Riots 25 years ago.
Smith's producing partners Luna Ray Media, Steven Adams and Bob L. Johnson will attend the gala.
Buffalo 8 also served as producers and Matthew Helderman, Luke Taylor, and Patrick DePeters will be in attendance.
"We are so thrilled to be able to partner with such respected filmmakers such as Spike Lee and Smith along with Luna Ray Media for an incredible gala and panel discussion at the upcoming Cannes Film Festival, which is celebrating 70 years," WanderLuxxe co-founders Marti Hines and Lola Wood said.
"We are looking forward to creating a magical gala to celebrate these great talents, and to honor their impactful film work at this year's festival."
Lee and Smith previously adapted Smith's Obie Award-winning solo performance of A Huey P. Newton Story into a Peabody Award-winning telefilm.