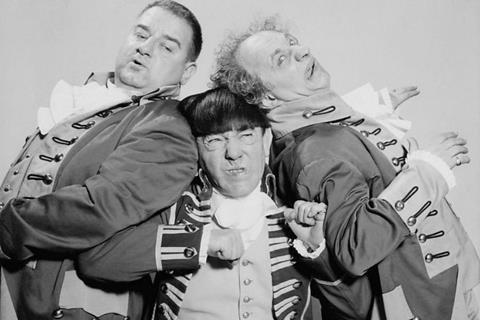 Silver Sword International (SSI) has acquired production rights to the latest entry in The Three Stooges canon and have brought on Canadian director Kirsten Carthew to direct.
Harris Goldberg wrote the screenplay about the central characters Larry, Moe and Curly, who have been reimagined as 11-year-olds in present-day Santa Monica. Michael A. Calace is producing and Harris Tulchin will serve as executive producer.
SSI acquired production rights from Los Angeles-based C3 Productions, who made an earlier film in the franchise that starred Larry David and was produced by Fox. The Howard Estate owns the underlying IP.
The project is out to casting and scheduled for a September shoot in Montreal and Los Angeles. SSI will distribute in the US, Canada and Mexico.
Carthew previously directed 2016 adventure drama The Sun At Midnight, about a friendship that develops between a hunter and a teenage rebel.