Geoffrey Rush and Armie Hammer star in the true story of Swiss artist Alberto Giacometti.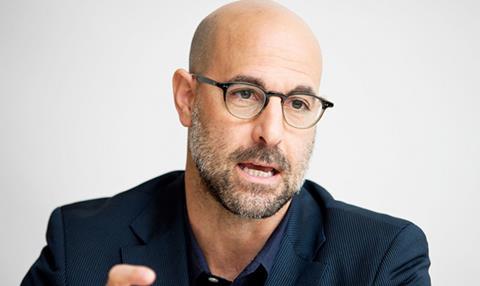 London-based Riverstone Pictures has closed financing on Stanley Tucci's Final Portratit, with principal photography set to commence this month in London.
Telling the story of real-life Swiss artist Alberto Giacometti, the film is an adaptation of US critic James Lord's biography and will star Geoffrey Rush (Shine) in the lead role alongside Armie Hammer.
The project was originally launched during last year's European Film Market.
Gail Egan produces for Potboiler alongside Ilann Girard for Arsam International and Nik Bower for Riverstone Pictures; the latter fully-financed the project.
Riverstone Pictures co-founder Deepak Nayar is executive producer and the film is produced in association with Olive Productions and Lowsun Productions.
Founded in 2014, Riverstone Pictures, which is backed by Reliance Entertainment and Ingenious Media, also has the Jamie Foxx and Michelle Monaghan-starring Sleepless Night and the Nicole Kidman and Jude Law-starring Genius set for releases in 2016; the latter will premiere in competition at the 2016 Berlinale (Feb 11-21).
International Sales are through HanWay Films, with CAA handling the US.