JUNE 20 UPDATE: The model of Jeep that apparently crushed rising star Anton Yelchin in his driveway in the small hours of Sunday had been recalled.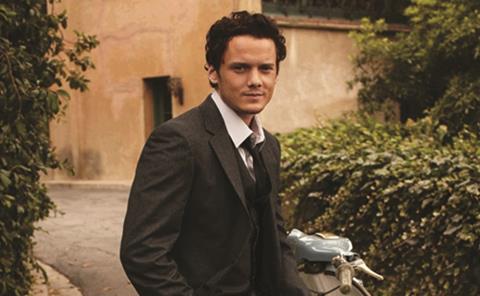 The 2015 Jeep Grand Cherokee model had been recalled by Fiat Chrysler for an issue with the gearshift that confused drivers and led them to believe the car was parked when in fact it was in neutral.
Investigators on Monday said they had not yet determined the cause of the accident.
JUNE 19 REPORT: Rising star Anton Yelchin was found dead early on Sunday morning (June 19) at his Los Angeles area home in an apparent freak accident involving his car, according to reports. He was 27.
Yelchin's publicist Jennifer Allen confirmed the death to press nd later in the day, a spokesperson for the Los Angeles Police Department confirmed the cause of death.
"A fatal traffic collision happened in Studio City," said the department's Jenny Hauser.
"On Sunday, June 19 at 1:10 in the morning, a fatal traffic collision occurred. It was the result of the victim's own car rolling backwards down his steep driveway, pinning him against a brick mailbox pillar and security fence.
"The victim was on his way to meet his friends for rehearsal. And when he didn't show up, his friends went to his house, where they found him deceased by his car. It appeared he had momentarily exited his car leaving it in the driveway."
In a statement Paramount Pictures said: "All of us at Paramount join the world in mourning the untimely passing of Anton Yelchin. As a member of the Star Trek family, he was beloved by so many and he will missed by all. We share our deepest condolences with his mother, father and family."
The Russia-born actor recently starred in Green Room and will next be seen reprising his role as Chekov in Star Trek Beyond.
That film is due to premiere at Comic-Con in San Diego in late July, where it is likely to receive an emotional and loving reception from fans.
Paramount is scheduled to release Star Trek Beyond on July 22.
Yelchin sprung to fame in films like Alpha Dog and Charlie Bartlett and also starred in Only Lovers Left Alive, The Beaver and Hearts In Atlantis, among others.
He was due to appear in Guillermo del Toro's DreamWorks Animation series Trollhunters for Netflix as well as DirecTV/the Audience Network's Stephen King adaptation Mr. Mercedes.
Completed upcoming features include Rememory, Porto, We Don't Belong Here, and Thoroughbred.