Row erupts over the decrease in prominence of John Boyega's character.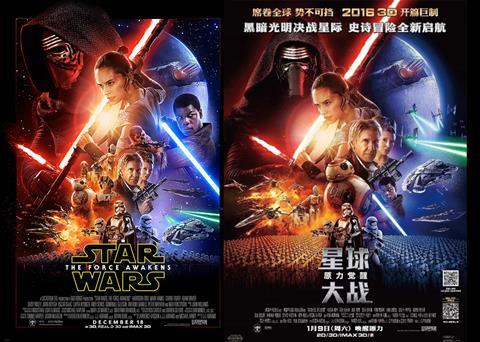 The Chinese poster for Star Wars: The Force Awakens has sparked controversy on social media over its perceived diminishing of John Boyega's character Finn.
The comparison between the film's Chinese and UK posters was first drawn by Twitter user @SohoGuy:
The poster was released earlier this week along with the news that the film will be released in the territory on January 9.
The above tweet has provoked strong reaction on the social media platform, with multiple users criticising the studio for the discrepancy between the two posters.