The Little Witch (Die Kleine Hexe) will star German actress Karoline Herfurth and reunite the production team behind local box office hit Heidi.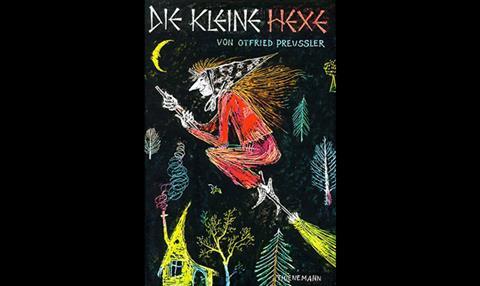 Studiocanal is to co-produce and handle world sales on the first German live-action film adaptation of Otfried Preussler's children's classic The Little Witch (Die Kleine Hexe).
Published in 1957, Preussler's tale centres on a witch who is a mere one hundred and twenty-seven years old and thus deemed too young to be allowed to dance with the others on the Hill of Witches during Walpurgis Night (30 April).
Before she can prove to the chief witch that she has what it takes to become a good witch, she must hone her magic skills, but she hadn't reckoned with the mean weather witch Rumpumpel using every means to prevent her reaching her goal.
Studiocanal's German production arm, Studiocanal Film, will co-produce with Munich-based Claussen+Putz Filmproduktion and Switzerland's Zodiac Pictures after last year's successful collaboration on the remake of another children's classic, Heidi.
Alain Gsponer's adaptation of Johanna Spyri's Heidi has been seen by 1.2m cinema-goers in Germany and was sold by Studiocanal to nigh on 50 territories worldwide. It is one of two children's films nominated at this year's German Film Awards.
Principal photography on The Little Witch is scheduled to run between the end of September and December at locations in Thuringia, Lower Saxony, Bavaria and Switzerland. Funding is already in place from FilmFernsehFonds Bayern, MDM, the German Federal Film Board (FFA), and MEDIA Development.
Karoline Herfurth – recently seen in the box-office hit Fack Ju Göhte and The Pasta Detectives trilogy – has been cast as the little witch under the direction of the Student Academy Award-winner Michael Schaerer (Warmth).
Schaerer is no stranger to Preussler's work having edited Claussen+Putz Filmproduktion's 2013 version of The Little Ghost, another of the author's evergreen bestsellers. In addition, Schaerer was the editor on Heidi as well as for other Swiss box-office successes of recent years such as Achtung, Fertig, Charlie!, Die Herbstzeitlosen and Alain Gsponer's Rose.
Moreover, producers Jakob Claussen and Uli Putz (with former partner Thomas Wöbke) brought another Preussler property, Krabat, to the big screen in 2008 under the direction of Marco Kreuzpaintner and starring David Kross, Daniel Brühl and Hanno Koffler.
The Little Witch, which has been translated into 47 languages, was the centre of a heated debate in 2013 when the book's publisher Thienemann wanted to replace the word "nigger" with a less outdated and offensive expression in a reprint.
Prior to this new project, the story of the little witch inspired filmmakers in both East and West Germany, Czechoslovakia and the Soviet Union to make animated, silhouette and live action versions of the bestseller.
Studiocanal Film's projects in the past year have included Fatih Akin's Tschick, based on Wolfgang Herrndorf's bestselling cult novel, Marc Rothemund's comedy My Blind Date, and Kai Wessel's Fog In August about a young boy's mission to stop the Nazis' euthanasia programme.