EXCLUSIVE: StudioCanal to handle world sales on Kai Wessel's wartime drama.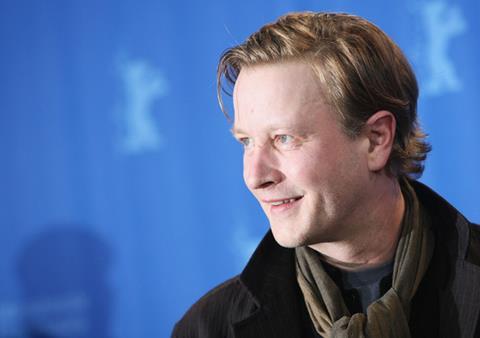 StudioCanal is to handle international sales on Kai Wessel's Fog In August (Nebel im August), the first feature film to address the Nazis' euthanasia programme.
Based on Robert Domes' 2008 eponymous historical novel, Fog In August centres on the authentic life story of 13-year-old Ernst Lossa who was committed to a mental hospital in Sargau in 1942 because of his origins in a family of travellers.
However, Ernst soon discovered the truth behind the hospital's facade and sabotaged its euthanasia programme to help his new-found friends. But his actions did not go unnoticed by the institution's administration.
The role of Ernst is played by the young Berliner Ivo Pietzcker who played the central character in Edward Berger's Berlinale 2014 competition film Jack, which won a German Film Award last month.
The hospital's staunch Nazi chief physician Werner Veithausen is played by Sebastian Koch who came to wider prominence after his lead role in Florian Henckel von Donnersmarck's Oscar-winning The Lives of Others.
The cast also includes Jule Hermann, David Bennent, Fritzi Haberlandt, Henriette Confurius and Karl Markovics.
The German-Austrian co-production is produced by Ulrich Limmer's Munich-based collina filmproduktion in co-production with Danny Krausz's Vienna-based DOR Film, StudioCanal's German production arm StudioCanal Film, ARRI Media, B.A. Produktion, Ernst Eberlein Filmproduktion, and the public broadcaster ZDF.
Backing for the film - which wraps principal photography on Wednesday (July 8) after shooting at locations in Germany and Austria - came from FFF Bayern, the German Federal Film Board (FFA), the German Federal Film Fund (DFFF), Film- und Medienstiftung NRW, Filmförderung Hamburg Schleswig-Holstein, Eurimages, Filmfonds Wien, the Austrian Film Institute (ÖFI), the Austrian production incentive FISA, and Austrian public broadcaster ORF.
StudioCanal's German distribution arm will release the film in German cinemas.
Fog In August marks a return for director Wessel to dark periods in German history during the 20th century.
He directed the award-winning 12-part TV series Klemperer – Ein Leben in Deutschland, based on the diaries of the literary professor Victor Klemperer during the Third Reich, and the two-parter Die Flucht, the drama of an East Prussian landowner (played by Maria von Furtwängler) fleeing from the advancing Soviet troops in winter 1945.
Die Flucht still holds an unbeaten ratings record with 2.4 million viewers on its airing by Arte, and it was sold to more than 50 countries around the world.
Wessel has divided his directing career between work for TV and the cinema, also directing the biopic Hilde about one of Germany's post-war icons, the singer and authoress Hildegard Knef.