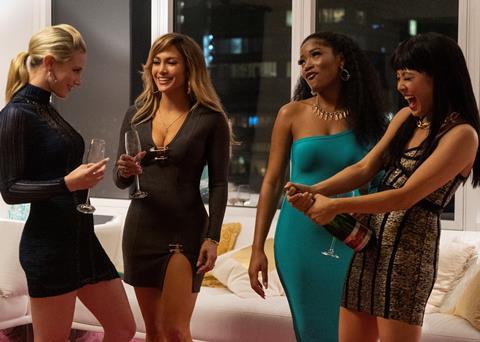 STXFilms will no longer license theatrical distribution rights in France under a pan-European deal with Amazon Prime Video announced on Wednesday (January 15).
The multi-year, multi-territory output deal sees STX grant Prime Video all rights to its films in France, marking the first time a global streaming platform has entered into a multi-year all-rights slate deal in the territory.
Prime Video will also become the exclusive Pay-1 SVOD home for STX films in the UK and Italy.
In the UK, where STX distributes its films directly, the deal with Prime Video builds on recent releases such as Hustlers, I Feel Pretty and Den of Thieves. The two companies previously worked together in the territory on films such as 21 Bridges and Peppermint.
In Italy, Prime Video will provide a direct output for Pay-1 SVOD rights and STX will continue to work with its preferred partners in the territory for other rights, including theatrical.
The pan-European deal is effective immediately and it is understood programming will appear on the platform as early as April.
"We are thrilled to expand our relationship with Prime Video in such a meaningful way, putting together a truly unprecedented deal that reflects the value of our slate in a changing international marketplace," said John Friedberg, president of STXinternational. "We look forward to growing our relationship with the team at Amazon in a variety of different ways."
"Movies have always been popular with Prime members and we are excited to make STX films available on Prime Video in the UK, Italy and France," said Brad Beale, vice-president of worldwide content licensing, Prime Video. "STX has a great track record of delivering entertaining films and we know our customers will love these movies."