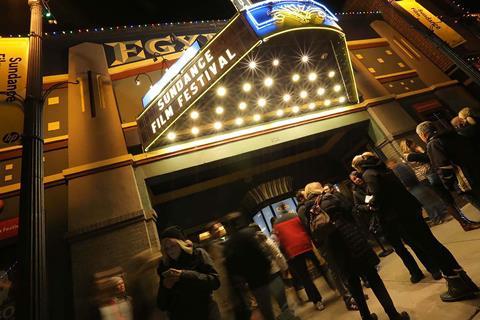 Sundance Institute said on Tuesday [July 17] that the 2018 Sundance Film Festival generated $191.6m total economic impact on the state of Utah.
A study by Salt Lake City-based market research company Y² Analytics also determined that this year's festival produced more than $19m in state and local tax revenue, supported 3,323 jobs, and attracted more than 124,900 attendees – a record – from 49 states, and more than 1,000 international visitors from at least 26 countries.
The festival's economic impact in 2018 brought the five-year cumulative total since 2014 to $585.4m, with more than $55m in state and local tax revenue generated, and more than 10,300 jobs supported.
A new venue, 500-seater The Ray, and the expanded Indie Episodic section further contributed to the record level, which is in addition to the economic impact of Sundance Institute's year round Utah-based programmes.
"More than ever, the people of Utah and our business community appreciate the unique benefits provided by the Sundance Film Festival," said state governor Gary Herbert. "We look forward to our ongoing work together and the positive collaboration between Sundance Institute and the State."
"Each year the full extent of the economic benefits of the arts has become more apparent, and we're very proud of the role Sundance Institute and our Festival have played in demonstrating these benefits and bringing them to Utah," said Sundance Institute CFO and managing director Betsy Wallace. "We're grateful for all of the continued support we receive and to be able to showcase all that Utah has to offer to audiences around the world."
The researchers used what the Institute referred to as enhanced technology to capture deeper insights than before, recording for the first time attendees who went to the festival for a single day. The Y² Analytics study revealed that of the 124,900-plus attendees, 45,000 were out-of-state visitors – approximately 7,500 more than in 2017.
Twenty percent of out-of-state attendees indicated this was their first visit to Utah and 89% said they would likely visit the state again within the next year.
Per-person spending for out-of-town visitors averaged $3,518 with a median stay of five days. Lodging continues to be the largest expense for out-of-state visitors, and generated $62.6m in attendee spending. Recreation and entertainment accounted for the second largest spend on $49.9m, while transportation generated $20.1m.