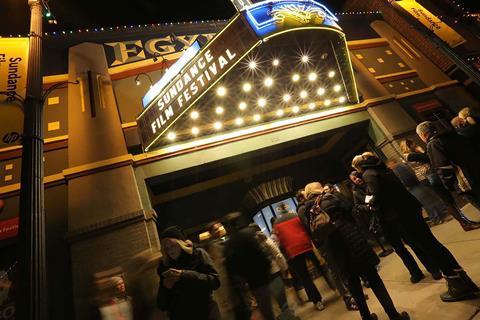 The Sundance Film Festival has announced updates to the health and safety measures in place for the in-person part of its January 20-30 hybrid edition, as the latest Covid spike begins to impact more industry events in the US,
The festival, which was already requiring participants to be fully vaccinated and wear masks, will now require all attendees who are eligible under Centre for Disease Control guidelines to have had booster shots as well.
And all participants will need to have been fully vaccinated at least two weeks before attending the festival (with full vaccination itself being achieved two weeks after receiving a single dose vaccine or the second dose of a two-dose vaccine).
Vaccination and booster verification will need to be shown on site, after which participants will get wristbands that must be worn at all times.
While mask wearing was already being required at festival-operated venues, Sundance organisers now say they "strongly recommend" that attendees keep masks on in all public and private shared spaces.
Theatres hosting festival screenings will operate at reduced capacity with no eating or drinking permitted. Other venues operated by the festival will also have reduced capacity and food and drink will be barred during public programming.
The Sundance Institute will offer free testing to all participants and community members at verification and testing hubs located around the festival. The Institute has partnered with PandemSafe to offer free vaccine verification to all employees, volunteers, artists, filmmakers, press, contractors and industry and general attendees.
Announcing the updated measures, Sundance organisers said they were asking "everyone to be vigilant about hand sanitising, test often and, when outside of festival-operated spaces, to social distance when unmasked. We will continue to monitor the general levels of community transmission and local Covid-19 vaccination coverage in our in-person communities, working to maximise their health safety and adjust any plans as needed for the safety of our community."
The organisers added that "any further policy updates will be shared in early January."