The Miseducation Of Cameron Post, Desiree Akhavan's Sundance Grand Jury prize winner, has landed a UK distribution deal with Vertigo Releasing.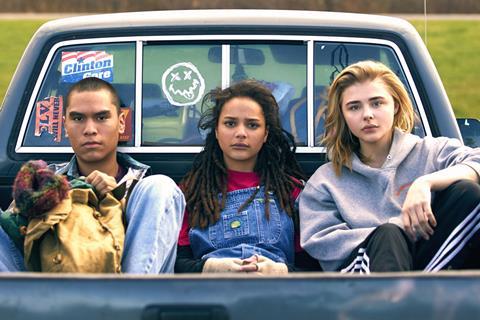 Starring Chloë Grace Moretz, John Gallagher Jr., Sasha Lane, Forrest Goodluck and Jennifer Ehle, the comedy-drama is adapted from Emily Danforth's coming-of-age novel of the same name.
The story centres on a young girl who is sent to a gay conversion therapy centre after being caught with another girl on prom night. Once there, she forms an unlikely gay community with several of the other teenagers who are staying there.
Producers were Michael B. Clark and Alex Turtletaub of Beachside and Cecilia Frugiuele of Parkville Pictures, alongside Jonathan Montepare. Executive producers were director Akhavan and Parkville's Olivier Kaempfer. Beachside financed the film.
Following its Sundance premiere, the film is set for berths at the San Francisco International Film Festival and the Tribeca Film Festival.
The deal was brokered by Ed Caffrey of Vertigo Releasing and Adeline Fontan Tessaur of sales representative Elle Driver. Vertigo is plotting a release across the UK and Ireland in summer, 2018.
Rupert Preston, Vertigo Releasing, said: "We are thrilled to be releasing The Miseducation Of Cameron Post in the U.K. Desiree Akhavan has crafted an outstanding film that will move, entertain and resonate with audiences all across the U.K."
Parkville Pictures' Cecilia Frugiuele and Olivier Kaempfer added: "We have long admired Vertigo having been behind some of the most memorable releases here in the UK in the past years. We are thrilled therefore to be working with such an exciting partner to bring the film to UK audiences".