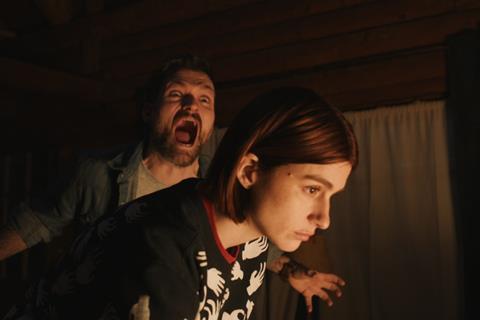 Chicago-based MPI Media Group has boarded international sales on Sundance Midnight selection Scare Me and is launching talks with buyers immediately.
Josh Ruben stars in his feature debut alongside Aya Cash (Fosse/Verdon, You're The Worst) and Chris Redd (SNL) in the story of two strangers caught in a power outage who start to tell each other scary stories.
The more Fred, a copywriter trying to write his first novel, and successful young horror author Fanny, commit to their tales, the more the stories come to life in the remote Catskills cabin. Ultimately Fred must confront his biggest fear – that Fanny may be the better storyteller.
Dan Powell and Alex Bach's Irony Point and Last Rodeo Studios are the producers.
Prior to Sundance, AMC Networks' horror-thriller platform Shudder acquired the film for North America and the UK.
"Scare Me marks a new direction in horror cinema – a movie about the meaning of fear and how we create our own nightmares," said Nicola Goelzhaeuser, MPI's vice-president, television, digital and international sales. "We are thrilled to bring this unique work to audiences around the globe."
Ruben added, "I couldn't be happier that my first feature is in the hands of MPI, who have played a key role in the success of so many great modern genre films."