Documentary gets US deal ahead of international premiere at Doc/Fest.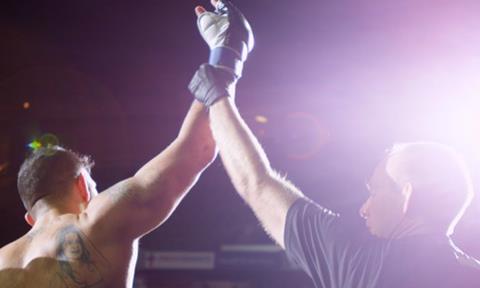 Sundance Selects has taken US rights to Jeff Unay's documentary and directorial feature debut The Cage Fighter.
The film had its world premiere at the San Francisco International Film Festival and is set to have its international premiere at the UK's Sheffield Doc/Fest on June 10.
James Orara produced and Andrea Meditch executive produced the film, which follows a plumber who becomes a cage fighter to escape the stresses of his everyday life.
"I am very excited that we are partnering with Sundance Selects to bring The Cage Fighter to the public," commented Jeff Unay, director. "Their prestigious label/brand of films coupled together with their penchant to distribute their films to the widest possible audience is extremely promising and very important to our film. We are proud to be part of the Sundance Selects family."
The deal for the film was negotiated by Arianna Bocco from Sundance Selects/IFC Films with Submarine on behalf of the filmmakers.
IFC Films is a sister label to Sundance Selects and IFC Midnight Selects and is owned and operated by AMC Networks Inc.
"Jeff Unay's impressive and beautiful debut unfolds like a narrative film in which the story of Joe Carman and his journey is portrayed with empathy and universal accessibility. We can't wait to share his story with audiences across the country," said Arianna Bocco, EVP of acquisitions and productions at Sundance Selects.