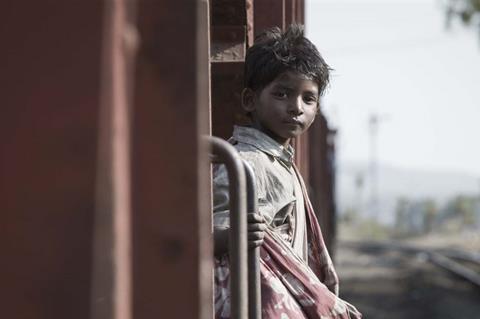 India-based Belgian producer Celine Loop has launched a new production company, Travelling Light, which is set to produce Kolkata-set drama Chippa, starring child actor Sunny Pawar (Lion).
India's Victory Media and Ultra Media & Entertainment are financing the film, which is being lined up for release in 2018. Mumbai-based film financing platform Wishberry brought the project to Ultra and helped close the deal.
Safdar Rahman is directing the film, about a 10-year-old boy living on the streets of Kolkata, who finds a letter from his long-absent father. The discovery prompts him to set out on a night of adventure, meeting a myriad night crawlers along the way, while trying to find somebody who can read the letter, which is written in Urdu.
Rahman, who has previously worked as an educator, theatre director and executive producer, is making his directorial debut on the film. The cast also includes Chandan Roy Sanyal, Sumeet Thakur, Joyraj Bhattacharya and Masood Akhtar.
Pawar played a younger Saroo Brierly in Garth Davis' Lion, about Brierly's real-life experiences finding his biological mother, while Dev Patel played the character as a grown man. Only six years old at the time he was cast, Pawar earned critical praise for the role and appeared on US talk shows, the Golden Globes and the Oscars.
Mumbai-based Ultra is a film distributor that has recently stepped into producing with films such as children's drama Jalpari: The Desert Mermaid. Based in Mumbai, Delhi and London, Victory is a SEBI-approved Alternative Investment Fund, which invests in content intended for a global audience. Chippa is the fund's first feature film project.
Celine Loop's producing credits include several films directed by Bengali filmmaker Q (Qaushiq Mukherjee), including Brahman Naman, Tasher Desh and Gandu.