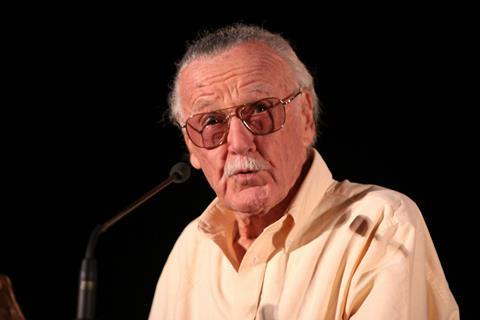 Stan Lee, the indefatigable publisher and creator of such Marvel Comics characters as Spider Man, Black Panther and The Fantastic Four, died at Cedars Sinai Medical Center in Los Angeles on Monday (12) after a medical emergency. He was 95.
Lee and writer-artists Jack Kirby and the late Steve Ditko grew Marvel Comics in the 1960s into the world's most renowned comic book publishing house, spawning a galaxy of beloved characters and ultimately a multi-billion dollar Hollywood hit factory.
Lee was born Stanley Martin Lieber on December 28 1922 to immigrant Jewish parents and grew up in the working class Manhattan enclave of Washington Heights. After graduating from college his uncle got him a job at Marvel Comics precursor Timely Comics, where he wrote copy for Kirby under the name Stan Lee, eventually becoming interim editor at the age of 19.
He joined the Army in 1942 and wrote training manuals and made training films, before returning to the publishing house and serving as editor for many years.
When Timely Comics became Marvel Comics in the 1960s, Lee, Kirby and Ditko embarked on an extraordinarily fecund period, creating a stable of superheroes and supervillains that went on to capture the imagination of fans of all ages around the world ever since.
Lee would write a story synopsis, an artist would draw panels, and Lee would fill them with words. This simple yet effective process enabled Marvel Comics to churn out dozens of new characters, many of whom took hold and become household names, such as The X-Men, The Hulk, The Fantastic Four, and Doctor Strange.
In contrast to the chiselled DC Comics poster boys like Superman and Batman, Lee and his cohorts at Marvel Comics came up with edgier, socially relevant storylines, populated with characters who wore their flaws on their sleeves – be they costume or day clothes. The deeply relatable Marvel creations inevitably translated into other media, such as the animated Spider-Man TV series that launched in the late 1960s.
Lee became publisher of Marvel Comics in 1972 and used his position to build the brand, moving to Hollywood in the early 1980s in what would lead to a string of feature adaptations. When Disney acquired Marvel Entertainment for $4bn in 2009, big-screen versions of superheroes took off. Licensing deals with Netflix have ensured a host of original stories on the small screen, too.
Despite all this, Lee never earned a penny in royalties from his Marvel Comics creations, in line with company policy. However according to reports he received around $1m annually from his ties to Marvel, and is said to be worth in the region of $50m-$70m.
He routinely appeared in cameos in the Marvel Studios tentpoles, and banked them whenever possible – director Joe Russo recently hinted that Lee may have already shot his cameo for the fourth Avengers film. Lee was a regular at Comic-Con and other fan conventions, and his "Excelsior!" sign-off on correspondence became a famous catchphrase.
He continued to pour his passion into the business, striking all manner of deals with POW! Entertainment, which he sold in 2017. He sued executives at the company for fraud before dropping the case.
Lee's wife Joan died in 2017 after a 69-year marriage. Lee himself was the subject of an elder abuse case earlier this year that sparked an investigation by the LAPD. He is survived by his daughter J.C., with whom he had a complicated relationship, and younger brother and Marvel writer-artist Larry Lieber.