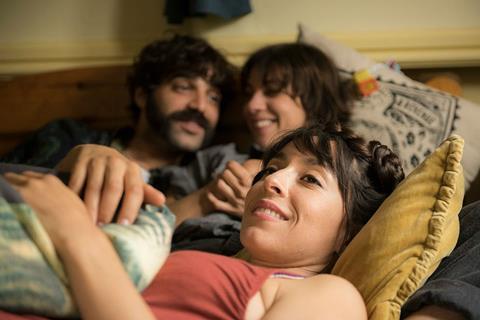 Anchor And Hope, the surrogacy drama from director Carlos Marques-Marcet, will get a UK theatrical release in July 20 via Network Releasing.
The film, which stars Game Of Thrones alumni Oona Chaplin and Natalia Tena with Verdaguer (10,000 Km) and Geraldine Chaplin, premiered at London Film Festival in October 2017, and has since screened at festivals including SXSW and Rotterdam.
The story follows the mid-30s pair of Eva (Chaplin) and Kat (Tena), whose carefree London life on a canal boat is disturbed by both the arrival of Roger (Verdaguer) and Kat's realisation that she wants a child. The three then begin to explore the idea of having a baby together.
Filming took place on the canals of London, where Tena herself owns a houseboat.
Marques-Marcet commented: "The story stems from a mixture between all of the lives of the filmmakers, screenwriters and actors. I hope to capture that magical point at which character and actor completely fuse into one."