Klara Grunning and Antonio Russo Merenda appointed documentary film commissioners.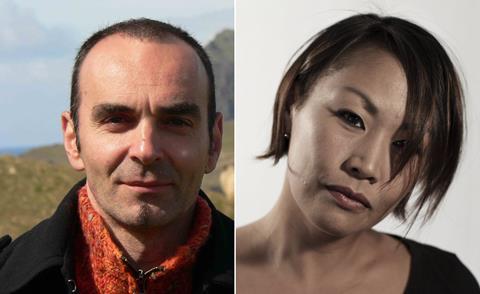 Klara Grunning and Antonio Russo Merenda have been appointed documentary film commissioners at the Swedish Film Institute, taking over from Cecilia Lidin.
It means the production funding section for documentaries will double, with two commissioners dealing with applications for funding.
Swedish documentaries to gain international recognition in recent years include Oscar-winner Searching For Sugar Man and Concerning Violence.
Hjalmar Palmgren, head of the Production Funding unit, said Grunning will join early next autumn, and Lidin has agreed to stay on in her current post until then.
Grunning has been a film commissioner at the Danish Film Institute since 2010, arranging funding for documentaries, many of which have been Danish-Swedish projects.
Prior to that she worked ITVS in the US during her 18 year stay there, and at Kudos Family Distribution in Norway as a VP distribution, and as producer and cinematographer for documentaries and also as a production consultant.
Merenda is a film producer and co-founder of Hysteria Film, which he has managed for 15 years.
In 2012, he also founded Ginestra Film in Stockholm, working together with companies in Finland, Denmark, Norway, Germany, France and Poland. His films include The Vodka Factory (Vodkafabriken), Finnish Blood Swedish Heart (Ingen riktig finne) and Colombianos.
Merenda will take up his new post in January 2015. Grunning will take up her new post in September 2015.