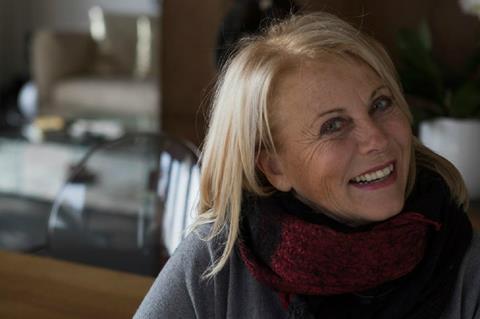 Swiss producer Tiziana Soudani, the long-term producer of Alice Rohrwacher, has died after a long illness. She was in her 60s.
Soudani, who hailed from the Italian-speaking Swiss canton of Ticino, founded Lugano-based company Amka Film in 1988 with her Algerian filmmaker husband Mohammed Soudani. It takes its name from the first names of their daughters Amel and Karima.
The couple had strong ties with Africa and many of their early productions were made on the continent including Ivorian director Roger Gnoan M'Bala's 1993 comedy Au Nom Du Christ, which premiered at the Locarno Film Festival, as well as Mohammed Soudani's own films Waalo Fendo and Guerre Sans Images.
In the months leading up to Soudani's death, the couple were working on a new documentary L'Afrique des Femmes, exploring the lives of African women.
Soudani broke into fiction feature producing with Italian director Silvio Soldini's 2000 hit comedy romance Bread And Tulips. The film swept the board at Italy's David di Donatello awards in nine categories.
Lead actress Licia Maglietta won a Golden Globe for best breakthrough actress for her performance as a woman who finds romance in Venice after she is left behind at a service station by mistake during a family holiday. As well as being a hit in Italy, it grossed some $5.3 m in the US, where it was released by now defunct distributor First Look.
It opened the door to a string of collaborations with the Italian directors and filmmakers including Valerio Jalongo (School Is Over), Leonardo Di Costanzo (The Interval) and Alice Rohrwacher.
Working closely with Italian producer Carlo Cresto-Dina, Soudani produced all of Rohrwacher's films, kicking off with her debut feature Corpo Celeste and then continuing the collaboration with The Wonders and Happy As Lazarro.
Soudani's final fiction feature production was Love Me Tender by Swiss-Peruvian writer Klaudia Reynicke. The drama about a woman suffering from agoraphobia, premiered in Locarno's Filmmakers Of The Present section last August and is due to hit Swiss screens in the coming weeks.
Locarno
Soudani had strong connections with the Locarno Film Festival.
In the early 1990s, she worked for the festival as a coordinator on its Pardi di domani section and was also an assistant to then artistic director Marco Müller. She continued to collaborate with the event throughout her career.
In 2013, the festival feted her with its Ticino Cinema Award for her contribution to the canton's cinema scene.
"Tiziana Soudani was an essential soul in the Ticinese cinema scene, a guide and inspiration for anyone working in cinema in this territory," said the festival said in a statement posted on its website over the weekend.
Soudani's colleagues at Amka Film also paid tribute to the late producer, praising her "generosity, availability, courage, vision, friendship and loyalty."
"We feel privileged for having known you. Your smile, your beautiful blonde hair, your sunny presence and your teachings will remain forever in our hearts," they said in a statement.