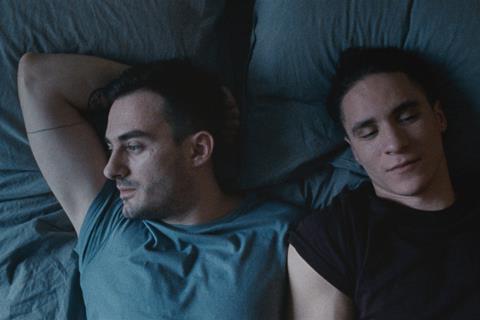 Film Movement has acquired North American rights to LGBTQ drama Poppy Field, Romanian theatre director Eugen Jebelenu's feature debut that screened recently at Miami International Film Festival.
The film stars Conrad Mericoffer as a closeted Romanian policeman struggling with his role as a policeman in a macho environment.
Challenges ensue when his long-distance French boyfriend visits as the officer faces being outed when he intervenes at a cinema where a homophobic ultra-nationalist group has interrupted the screening of a queer film.
Poppy Field received its North American premiere in Miami earlier this month following the world premiere at Tallinn Black Nights last year.
Velvet Moraru (The Autobiography Of Nicolae Ceausescu, QED, Charleston) and Icon Production produced the drama in co-production with Motion Picture Management and Cutare Film.
The film received support from Romanian Film Center, Publicis Groupe, Zenith Media, The Groupe and Cinema City, and was co-financed by the Creative Europe Program of the European Union and pitched in the Work in Progress section at Connecting Cottbus.
"Film Movement's library is filled with some of the best of LGBTQ cinema over the past several years, including Jayro Bustamante's Temblores, Wanuri Kahiu's Rafiki and Emily Harris' Carmilla, and Poppy Field absolutely has a place among them," said Michael Rosenberg, Film Movement president
Rosenberg brokered the deal with Patra Spanou of Patra Spanou Film.