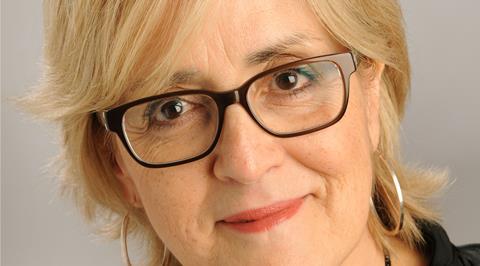 Executive director Carolle Brabant has announced the results of Telefilm Canada's gender parity measures outlined one year ago.
In November 2016, the organisation said it was aiming to achieve by 2020 a balanced production portfolio at all levels that reflects gender parity in the roles of director, writer and producer.
Preliminary results represent the percentage of signed/recommended projects featuring a woman in one of the key roles. Results are: 44% of directors, 46% of screenwriters, and 51% of producers. Final results will be provided at the end of Telefilm Canada's fiscal year in spring 2018.
"Following our announcement last November, we quickly implemented the gender parity measures outlined at the time," Brabant (pictured) said.

"At the mid-way point of the first year, we are encouraged by the preliminary results and the participation of our industry partners. I can confidently say that we are well on our way to meeting our goal of building, by 2020, a representative and diversified feature film portfolio that better reflects Canada's population."
Brabant explained that the primary objective for 2017 is to support projects directed or written by women, while encouraging the work of women producers. Brabant said: "This objective can be achieved concretely thanks to the collaboration, commitment, and participation of our industry, all of whom must continue to encourage a greater presence of women."
"We are committed to measuring and evaluating the results on an ongoing basis so that we can adjust as needed. These results, therefore, will allow us to focus our efforts going forward on areas most in need of our attention."
Telefilm Canada's action plan includes promotional activities that provide greater visibility to women, as well as professional development and research activities and initiatives.