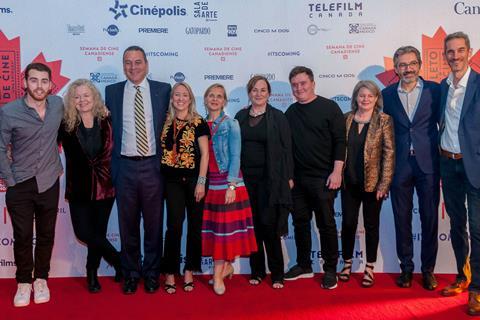 An inaugural showcase in Mexico of Canadian cinema involving Telefilm Canada, Nueva Era Films and Cinépolis has kicked off in Mexico City.
Over the course of the event seven films are screening in 14 cities and 27 theatres in the Semana de Cine Canadiense (Canadian Film Week). All are Mexican premieres.
The selections are: Cardinals by Grayson Moore and Aidan Shipley; Clara by Akash Sherman; The Fireflies Are Gone (Disparition Des Lucioles) by Sébastien Pilote; Giant Little Ones by Keith Behrman; Cross My Heart (Les Rois Mongols) by Luc Picard; Mouthpiece by Patricia Rozema; and The Grizzlies by Miranda de Pencier.
Besides Mexico City, the films will tour Guadalajara, Monterrey, Puebla, Queretaro, Aguascalientes, Campeche, Cuernavaca, Durango, San Miguel de Allende, Tijuana, Toluca, Tulancingo, and Zacatecas.
"We're very happy that Mexican audiences can enjoy these movies, which we believe are a good representation of what the filmmakers of Canada are doing," said Leopoldo Jiménez (second from right) of distributor Nueva Era Films.
The distributor's next event will be the 23rd edition of French cinema in Tour de Cine Francés starting on September 6. Semana de Cine Canadiense runs until April 11.