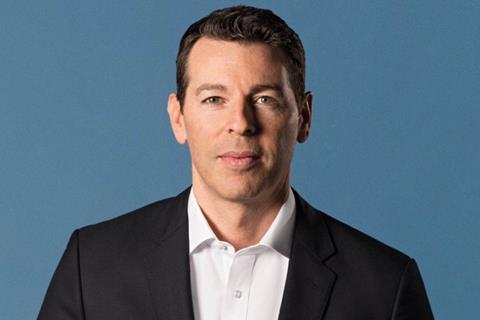 Jan Frouman has been appointed CEO and managing director of Telepool, the German film and TV company jointly owned by US actor-producer Will Smith and Swiss director Marc Forster's investment firm Elysian Fields.
He replaces André Druskeit, who has stepped down after 15 years at Telepool to "pursue other opportunities".
Druskeit joined the company in January 2005 as CFO and deputy managing director, stepping up to become CEO and managing director in June 2018 when the producer, distributor and sales company was acquired by Smith's production outfit Westbrook and Zurich-based Elysian Fields.
Frouman, who was chairman and CEO of Germany's Red Arrow Studios from 2010 to 2019, will oversee all aspects of Telepool's content development, co-financing and production.
Based at Telepool's Munich headquarters, he will also oversee all of the company's divisions and subsidiary entities, including sales arm Global Screen; video game publisher Wild River Games; home entertainment player EuroVideo Medien; and VOD operator Netleih.
In addition, Frouman joins Smith's Westbrook as a senior advisor, providing strategic direction on the US company's global expansion through content company investments and partnerships.
Earlier this year, Telepool acquired German distribution rights to Smith's upcoming film, King Richard, produced by Westbrook Studios for Warner Bros.