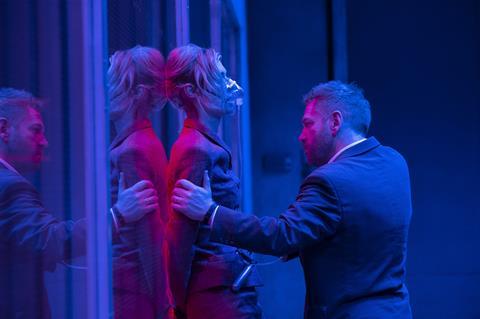 SEPTEMBER 14 UPDATE: Tenet has crossed $200m at the global box office with just under a quarter of the haul coming from China, where Mulan opened at number one on a subdued $23.2m.
WARNER BROS PICTURES INTERNATIONAL
UPDATED: Warner Bros' thriller from Christopher Nolan added an estimated $37.3m worldwide from 50 markets including the US and Canada to boost the tally to $207.2m.
As of Sunday the international running total stood at $178m, while North America has generated $29.5m following a $6.7m number one second weekend in 2,910 locations with most theatres in Los Angeles, New York and San Francisco remaining closed.
China delivered the biggest individual territory gross on $10.3m in the second session from 7,710 sites following a 66% drop-off that brings the tally to $51m. The film ranks third there.
Returning to Tenet, the thriller earned $2.1m in Russia in a second weekend hold from 2,130 sites and a 23% drop to reach $5.8m, and opened well in Hong Kong on $1.9m debut from 160.
In the third weekend Germany delivered $1.7m from 1,950 after a 36% drop for $11.3, while France generated $1.78m from 964 after falling 38% to reach $13.8m. Tenet ranks number one in all the above markets except China.
Nolan's tentpole has earned $16.4m in the UK following a $1.6m session. The film stands at $10.3m in South Korea, $8.6m in Taiwan, $6.4m in Spain, $5.7m in Italy, $5.7m in Australia, $5.4m in Holland, and $4.2m in Saudi Arabia.
Tenet debuts in Mexico and Japan this week.
Imax generated $4.2m from 1,033 screens for $23m running total worldwide. International markets produced $3.5m from 743 for $19.2m, while $725,000 from 290 screens in North America propelled the tally to $3.8m.
WALT DISNEY STUDIOS MOTION PICTURES INTERNATIONAL
Mulan may have secured top spot in China however the result was muted and this does not simply reflect a market that is, like everywhere else in the world, severely restricted – in the case of China roughly 90% of theatres have reopened and are operating at 50% capacity.
The film earned $1.75m from 636 Imax screens in its China debut.
Some Chinese expatriates have said the adventure film about a young Chinese woman who disguises herself as a male warrior in order to save her father misappropriates Chinese culture.
What has also not helped are reports that the production took place near the labour camps in Xinjiang. Niki Caro directed the female empowerment tale