Beijing-based company announces news at Shanghai International Film Festival.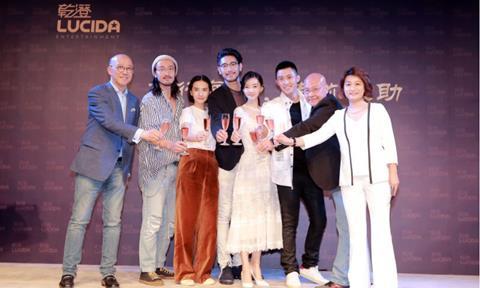 SHANGHAI: Terence Chang and Yang Xin's Lucida Entertainment has signed three young Chinese stars to its fast-growing talent stable – Godfrey Gao, Huang Jingyu and Wang Chuanjun.
The Beijing-based company will represent Taiwanese-Canadian star Gao in the mainland China market, co-operating with the actor's Taiwanese management company, JetStar Entertainment. It will be the sole agent for Huang Jingyu and Wang Chuanjun.
Lucida announced the signings at its one-year anniversary party at the on-going Shanghai International Film Festival, attended by a host of local stars and industry figures, including Yuen Woo-ping and Manfred Wong.
Gao has credits including The Mortal Instruments: City Of Bones (2013), produced by Constantin Film, and Leong Po-chih's The Jade Pendant (2016).
Huang's credits include Zhang Meng's upcoming comedy drama Guns And Kidneys and Dante Lam's Operation Red Sea, scheduled for release in the fourth quarter of 2017, while Wang recently starred in Er Cheng's The Wasted Times.
Lucida is involved in three areas of operations – talent management, casting and production services. Chang serves as chairman while veteran talent manager Yang Xin is CEO.
The company is also a minority investor in Peter Lee's Love Is A Broadway Hit and was involved in casting the film. Currently in post-production, the New York-set romantic drama stars Godfrey Gao, Wang Chuanjun, Wang Likun and Li Yuan.
Lucida will also be involved in Yuen Woo-ping's upcoming Invisible Guard, based on a hot Chinese animation property.
Chang is one of Hong Kong's most internationally successful producers with credits including Face/Off and Bulletproof Monk. He also heads Hong Kong-based production outfit Mannix Pictures, which is one of the producers on Flagship Entertainment's upcoming The Adventurers, directed by Stephen Fung.
"Based on many years of professional experience and extensive industry resources, Terence had constructed a comprehensive business model and professional production service system, which helped Lucida to handle projects from development through post-production," said Yang Xin.