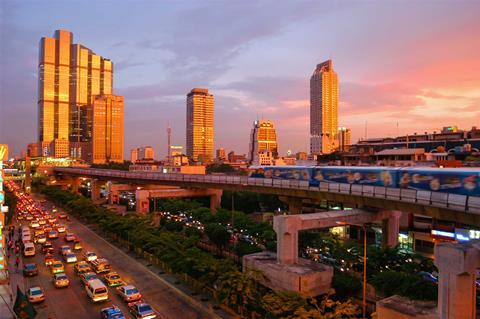 New Bangkok-based film fund Purin Pictures which has been operational since the beginning of this year, has its official launch in Busan, announced by the fund's co-directors Anocha Suwichakornpong and Aditya Assarat.
The film fund, which is supported by Thailand's Purin Foundation, aims to assist the development of independent cinema in Southeast Asia, which generally lacks government support.
The fund has earlier backed the SEAFIC scriptwriting lab and Indonesian director Mouly Surya's Marlina The Murderer In Four Acts which premiered in Cannes this year. It is now backing new projects from three Thai filmmakers: Nawapol Thamrongrattanarit's Die Tomorrow, Phuttipong Aroonpheng's Manta Ray and Nontawat Numbenchapol's Doi Boy.
According to Assarat, it is a straight grant right now for each project with an amount between $10,000 -$15,000, but come next year, he expects to put in place a more sophisticated investment scheme with a larger amount.
"Next year we look to support eight to 10 films from Southeast Asia. If the project requires it, we would invest against certain rights to the film. For example, Thai rights for Southeast Asian films or international rights for Thai films," Assarat told Screen.
The fund not only is a film grant, but also organises activities in festivals and find alternative screening spaces. "What we look for is an independent spirit," says Suwichakornpong.
Under its sponsorship, five Thai film graduates are attending the Platform Busan, a new networking programme for independent Asian filmmakers at the Busan festival. The film fund team will also be vetting Southeast Asian projects at the Asian Project Market.
"Having been recipients of well-known funds such as the Asian Cinema Fund and the Hubert Bals Fund, it's quite a privilege for us to be sitting on the other side of the table now," says Assarat who set up the fund earlier this year with Suwichakornpong and Thai filmmaker Visra Vichit-Vadakan.