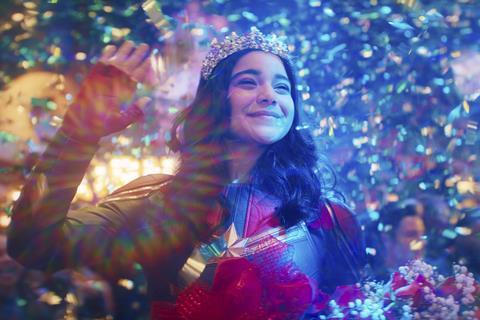 Foreign actors will soon be exempt from taxation for work in Thailand following a move by the government to boost international production in the country.
The Thai cabinet passed the law on Tuesday (June 22) with the new measure valid for five years and expected to come into effect within the next three months.
All employees in Thailand are subject to a withholding tax, which varies by occupation and nationality: 5% for Thai performers and 10% for foreign performers. The tax is based on where the work is performed, not where they are paid.
"This is something the local production services industry has campaigned for over a number of years," Bangkok-based UK filmmaker Paul Spurrier told Screen. "It has always been a nuisance, and quite a burden if employing a star with a multi-million dollar salary."
Spurrier, who directed 2016's The Forest and is a consultant to the Thailand Film Office, added: "It makes no sense to give incentives to productions to bring them to Thailand, but then tax the actors for coming to Thailand. Thankfully, the government now seems truly committed to providing a film-friendly environment."
Revenues from international film productions had been growing since the introduction of a 15-20% cash rebate in 2017, generating an average of nearly $100m (3.5bn baht) a year. Last year, however, revenues plummeted to $11.3m (nearly 400m baht) as a result of the Covid-19 pandemic.
According to local newspaper Bangkok Post, deputy government spokesperson Rachada Dhnadirek said that the new tax exemption is in line with the government's policy of promoting the country through soft power.
Thailand has long been a popular filming destination for decades, thanks to its unique cityscape, pristine beaches and cost-efficient crew. The Meg 2 and Rogue One director Gareth Edwards's True Love were shot in the country earlier this year, while actors Peter Weller and Christopher Lambert have also been in town for two separate films. Sections of Disney+ superhero series Ms Marvel were also filmed in Thailand.
Further high-profile projects filmed in Thailand over the last decade include The Hangover Part II, Only God Forgives and mainland Chinese blockbusters Lost In Thailand and Detective Chinatown.
Spurrier added that the local industry has also been campaigning for the removal of an archaic legal requirement for all visiting cast and crew to be tested for syphilis before they can secure a work permit as well as a better employment system for non-Thai extras, who require a visa and work permit that specifically states their job and employer, making it extremely difficult to employ them legally. The Thailand Film Office has pledged to investigate these issues.