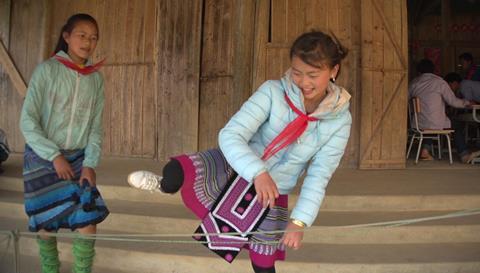 Bangkok-based film fund Purin Pictures is awarding grants to two fiction and two documentary projects, which will receive a combined $105,000, under its spring 2021 funding round.
Production grants are being awarded to Indonesian filmmaker Riar Rizaldi documentary Monisme and two dramas – Malaysian director Chia Chee Sum's Oasis Of Now and Singaporean filmmaker Nelicia Low's Pierce (see full details below).
Vietnamese filmmaker Ha Le Diem's documentary Children Of The Mist has been awarded a post-production grant. It was previously funded by Purin Pictures during the production phase.
Oasis Of Now is the most recent recent 2020 SEAFIC Award winner, while Monisme director Rizaldi is the 2020 winner of the Singapore Film Festival's (SGIFF) Southeast Asian Short Film Competition. Pierce is a three-country co-production between Singapore, Taiwan and Poland.
"We were surprised to find that all four projects were first features by their respective directors," said Purin Pictures co- director Aditya Assarat. "Even though the current environment is difficult for independent filmmakers, new voices will always emerge."
Purin Pictures will open its call for entries for the autumn 2021 session on August 1.
Production Grants ($30,000 in cash for fiction, $15,000 in cash for documentary)
Monisme, dir: Riar Rizaldi, prod: B. M. Anggana, prod co: New Pessimism (Indonesia). An experimental documentary that observes the human-nature relationship around Mount Merapi, Java, from the perspectives of a mystic, volcanologist, and sand miner.
Oasis Of Now, dir: Chia Chee Sum, prod: Lee Yve Vonn, prod co: Afternoon Pictures (Malaysia). A drama about Hanh, an undocumented Vietnamese helper in Kuala Lumpur and her relationship with her neighbors during an immigration raid.
Pierce, dir: Nelicia Low, prod: Jeremy Chua, Sam Chua, Patrick Mao Huang, prod co: Potocol (Singapore, Taiwan, Poland). A drama about Jie, a high-school fencer, who tries to rekindle his relationship with his ex-con older brother against the wishes of their mother.
Post-production Grants ($50,000 in services for fiction, $30,000 in services for documentary)
Children Of The Mist, dir: Ha Le Diem, prod: Thao Tran Phuong, prod co: Varan Vietnam (Vietnam). A documentary about Di, a 13-year old Hmong girl in the misty mountains of north Vietnam, who walks a thin line between childhood and becoming an adult.