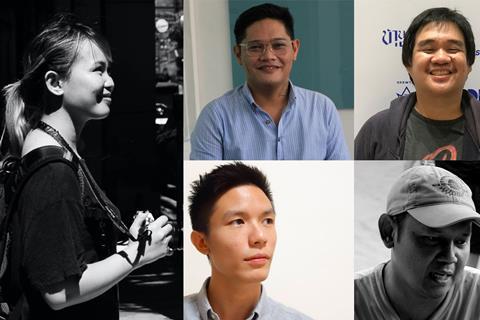 Bangkok-based film fund Purin Pictures has selected five projects from Southeast Asia as the recipients of its spring 2022 session, which will receive a combined $175,000 grants for production and post-production.
The production grants are awarded to Demie Dangla's documentary Magnetic Letters and Carl Joseph Papa's animated feature The Missing, both from the Philippines, while the post-production grants are presented to Sorayos Prapapan's Arnold Is A Model Student from Thailand, Daniel Hui's Small Hours Of The Night from Singapore and Tonny Trimarsanto's documentary One Big Sumba Family from Indonesia.
"In Carl Joseph Papa's The Missing, we are excited to support an animated film for the first time. Maybe because of their higher budgets, feature animations are pretty rare in Southeast Asian independent cinema," said Purin Pictures co-director Aditya Assarat who manages the fund with fellow Thai filmmaker Anocha Suwichakornpong. The fund's next call for entries will open on August 1.
The five projects are as follows:
Production Grants ($30,000 in cash for fiction, $15,000 in cash for documentary)
Magnetic Letters (Philippines)
Dir. Demie Dangla
Pros. Philippe Djivas, Pabelle Manikan
Production company: Pabelle Film Production
A documentary based on decades-old "letters" recorded on cassette tapes between Filipino overseas migrant workers and their families and loved ones back home.
The Missing (Philippines)
Dir. Carl Joseph Papa
Pro. Geo Lomuntad
Production company: Project 8 Projects
A horror-fantasy rotoscope animation about Eric, a mouthless man who is forced to confront an alien haunting his present life while untangling his dark past.
Post-production Grants ($50,000 in services for fiction, $30,000 in services for documentary)
Arnold Is A Model Student (Thailand)
Dir. Sorayos Prapapan
Pro. Donsaron Kovitvanicha
Production company: Minimal Animal
A drama about Arnold, a high school senior, who gets involved in a scam to cheat the entrance exams to a prestigious military school in Bangkok.
Small Hours Of The Night (Singapore)
Dir. Daniel Hui
Pro. Tan Bee Thiam
Production company: 13 Little Pictures
A drama with two characters: a woman is interrogated by a man over one long night revealing the story of a bizarre tombstone trial in 1980s Singapore.
One Big Sumba Family (Indonesia)
Dir. Tonny Trimarsanto
Pro. Mandy Marahimin, John Badalu
Production company: Tanakhir Films
A documentary about Martha and her father-in-law MD Raya, a village elder in Sumba, who has 12 wives, 52 children, and 220 grandchildren