Pinewood Cardiff shoot for Relativity-backed remake put on ice.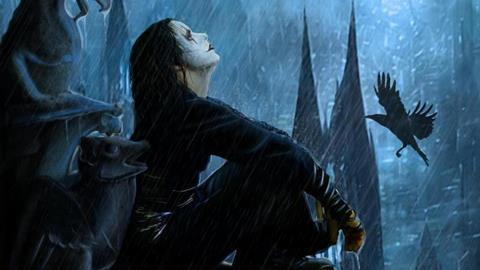 Production on the remake of cult classic The Crow has been "suspended", according to multiple sources close to the film.
Pre-production on the multi-million pound feature, which was due to be the first shot at Pinewood Cardiff, has halted, with crew having vacated the studio this week following months of preparation.
While the latest delay to the anticipated film correlates with the financial woes of the film's US backer Relativity Media, a source close to Relativity told ScreenDaily that the company still "intends to move forward with producing and releasing The Crow".
Staff at Pinewood Cardiff are understood to be awaiting instruction as to the timetable for the troubled remake, which lost Jack Huston as its lead in June, and Luke Evans prior to that.
Replacement cast has yet to be announced on the action-fantasy, set to be directed by Corin Hardy (The Hallow), but crew working on the production confirmed to ScreenDaily that Andrea Riseborough had been expected to take on the role of the film's villain, Top Dollar.
Among the film's stable of Hollywood producers are Edward R. Pressman, who produced the original film in the franchise, Kevin Misher, Relativity CEO Ryan Kavanaugh, and Jeff Waxman. Relativity president Tucker Tooley and Harvey and Bob Weinstein are executive producers. Writers include Cliff Dorfman (Warrior) and Nick Cave.
While a number of industry connected to the project expressed optimism to Screen that the production would still go ahead, the development comes at a time when uncertainty surrounds a number of Relativity-backed productions.
The beleaguered mini-studio, behind films including The Social Network and The Fighter, laid off 75 staff earlier this week and yesterday Relativity Media filed for bankruptcy.
The original 1994 film The Crow centred on a murdered rock star who is resurrected in order to hunt down his killers. Brandon Lee, son of martial arts star Bruce Lee, died during the film's production after he was shot with a defective blank.