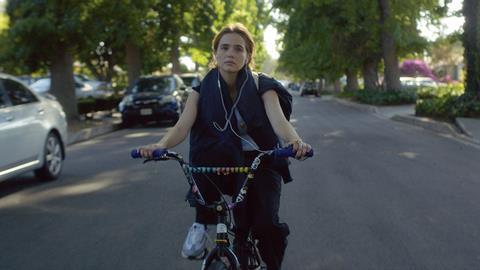 Brian O'Shea and his team at The Exchange will commence sales in Toronto next week on Max Winkler's Tribeca acquisition Flower starring Zoey Deutch.
The Orchard holds North American rights to the comedy-drama about a 17-year-old and her two friends who spend their free time making money acting as free-wheeling vigilantes from the San Fernando Valley.
Everything changes when the girl's mother invites her boyfriend and his estranged son to move in with them. Adam Scott also stars as an older man who catches Erica's eye. Kathryn Hahn, Tim Heidecker, and Joey Morgan round out the lead cast on Flower.
Alex McAulay, Matt Spicer and Winkler wrote the 2012 Blacklist script. Eric Fleischman, Brandon James, Spicer and Sean Tabibian produced with Danny McBride, David Gordon Green and Jody Hill.
"We are proud to bring an original, fresh and creative film like Flower to the international market," O'Shea said. "Like our films The Spectacular Now and Obvious Child, this film has a strong narrative voice that can work globally."