Speakers from this year's VR Creative Summit reveal their tips for combining storytelling and technology to create high-quality VR content.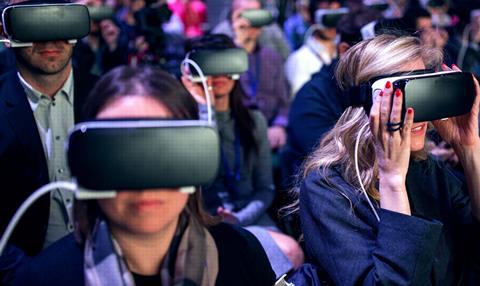 CREATE PRESENCE AND IMMERSION
Karl Woolley, Head of VR, Framestore
"Presence is VR's differentiator. You can go to the Imax and be immersed in a film, but you still won't get the sense of presence you would from a well-crafted VR experience."
Sol Rogers, Founder, Rewind
"The ability to transport people is at the core of all VR – it's where you take them that is important. You will bore the pants off people if you just transport someone to the back row of a stadium."
KNOW YOUR HEADSETS
Richard Mills, Founder, Imaginary Pictures
"Headsets started off uncomfortable, hot and heavy. Now ergonomics is coming in with fresh air, good blackout, decent screens and nice balance so people don't get tired after a few minutes' use."
KEEP IT SIMPLE
Sol Rogers
"With TV, we are used to fast editing, cuts and lots of action, but all that is horrible on VR – the fact you can take people somewhere else is powerful enough."
BUDGET PROPERLY FOR POST
Richard Mills
"The technology is so flaky you invariably have to fix things – and we are talking about VR post budgets, which come as a shock to many producers."
Karl Woolley
"Sound is arguably more important than what users are looking at. The most important thing for creating presence is to use sound in a clever way to make it feel like a 20-tonne truck is coming towards you, or you are being shot at by aliens."
THE NEXT GENERATION OF HEADSETS
GOOGLE DAYDREAM
The £69.99 headset, which was launched in November, is a handsfree, fabric accessory that is compatible with Daydream-enabled phones, such as Google's Pixel, and comes bundled with a small controller.
Daydream business and content development exec Greg Ivanov said: "Cardboard was constrained because to use it you needed to use your hands," he said. "The Daydream controller can be used as a virtual cricket bat, magic wand or pointer." He added that the Daydream app is focused on three areas: the exploration of new worlds, video-led entertainment and gaming.
MICROSOFT HOLOLENS
The computer giant has begun shipping a £2,719 developer version of its 'mixed reality' head-mounted holographic computer.
With two environmental cameras, an inertial measurement unit and a depth sensor, the device is able to project real-time 3D graphics onto any environment, enabling a wearer to engage with digital content in the real world. HoloLens director of new device experiences Leila
Martine said: "Unlike virtual reality, which wants to transport you somewhere else, HoloLens wants to know about the room you are in.
This article originally appeared on Screen's sister publication Broadcast.