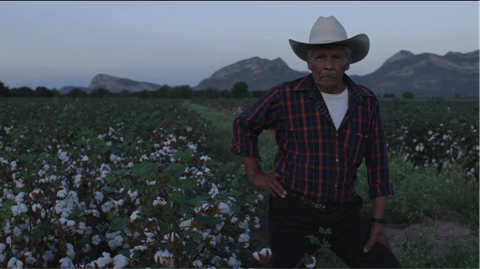 The Los Cabos International Film Festival has selected 14 films to compete in this year's festival, which will run from November 8-12.
Now in its sixth year, the festival will present five world premieres, two international premiers, and six Mexican premieres.
The two competition programmes, Competencia Los Cabos and Mexico Primero, will be judged by an international jury. The official selection is comprised of Mexican, American, and Canadian productions and co-productions.
Films in the Competencia Los Cabos programme include Humberto Hinojosa's Camino A Marte (Road To Mars), Simon Lavoie's La Petite Fille Qui Aimait Trop Les Allumettes (The Little Girl Who Was Too Fond Of Matches), Wayne Wapeemukwa's Luk"Luk'l, David Lowery's A Ghost Story, Eliza Hittman's Beach Rats, Kogonada's Columbus, Alex Ross Perry's Golden Exits, Vladimir de Fontenay's Mobile Homes, and Sean Baker's The Florida Project.
Films within the Mexico Primero programme include Marta Ferrer's A Morir A Los Desiertos Desiertos (To Die In The Desert, pictured), Astrid Rondero's Los Dias Mas Oscuros De Nosotras (The Darkest Days Of Us), Jorge Leyva's Mis Demonios Nunca Juraron Soledad (My Demons Never Swore Solitude), and Daniel Graham's Opus Zero. Each of these films is a world premiere.