Other winners at Swedish film awards include The Yard, Martha & Niki and My Aunt In Sarajevo.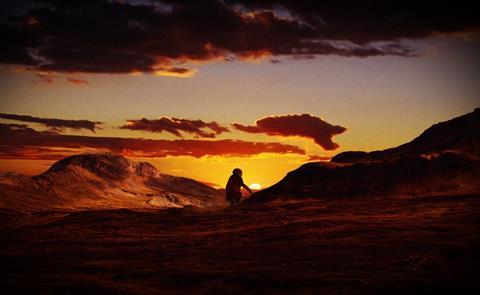 Johannes Nyholm's The Giant (pictured) was the big winner at the 2017 Guldbagge Awards in Sweden.
Produced by Garagefilm International and Beo Film, it won best film, best screenplay (for Nyholm) and best make-up (Eva von Bahr, Love Larson and Pia Aleborg).
The Yard also won three awards, including best actor (Anders Mossling), best cinematography (Ita Zbroniec-Zajt) and best sound/sound design (Patrik Strömdahl).
Goran Kapetanović won best director for the unusual My Aunt In Sarajevo, which had a theatrical release despite being only 58 minutes long. The film's Sadžida Šetić also won best actress in a supporting role.
Maria Sundbom picked up best actress for The Girl, The Mother And The Demons, while Michael Nyqvist won best supporting actor for his role in A Serious Game.
Martha And Niki won best editing (Tora Mkandawire Mårtens and Therese Elfström) and best documentary.
Holocaust drama Son Of Saul won best foreign language film and Ahang Bashi picked up best newcomer for directing Fragility.
Legendary producer Katinka Faragó, who worked on Ingmar Bergman classics The Seventh Seal and Wild Strawberries, was given the lifetime achievement award.
The ceremony was held at Cirkus in Stockholm, with the jury made up of nine members; Stina Ekblad, Jan Holmberg, Marek Septimus Wieser, Anne-Marie Söhrman Fermelin, Marcus Lindeen, Lisa Ohlin, Håkon Skogrand, Lena Endre and Chairman Jannike Åhlund.
Read more:
'The Giant': review
'The Yard': review