EXCLUSIVE: Robbie Little has picked up worldwide sales rights to the dystopian drama by husband-and-wife team Alex Helfrecht and Jörg Tittel ahead of its international premiere at Tallinn Black Nights next month.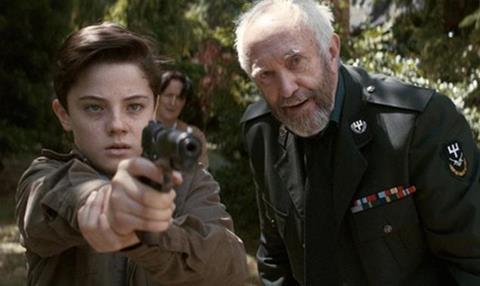 Agyness Deyn stars alongside Jonathan Pryce, Fiona Shaw, Greta Scacchi, Ross Partridge, Ólafur Darri Ólafsson and feature debutant Lorenzo Allchurch.
Philip Munger and Teun Hilte produced The White King, which relocates the Romanian setting of György Dragomán's award-winning novel to a totalitarian regime in a nameless locale, where a young boy sets out to find his imprisoned father.
The film will play in the First Features Competition at Tallinn Black Nights in Estonia, which runs from November 11-27. It received its world premiere at the Edinburgh International Film Festival.
Robbie Little, co-president of The Little Film Company, said, "Alex and Jörg are tremendously impressive filmmakers who along with their producers, Philip Munger and Teun Hilte, have managed to put together an incredibly talented cast and crew to create a truly unique cinematic experience, packed with emotion in what is an exemplary first feature."
Helfrecht and Tittel added: "We are excited to be working with The Little Film Company, whom we've greatly respected since they took Tsotsi from Edinburgh International Film Festival to global success. We hope the world will enjoy The White King, too, which, like the book, is an unusual blend of history, allegory and a rallying cry for love and family in the darkest times."
The film is set for theatrical, digital and VOD release in the UK through Signature Entertainment in January.