EXCLUSIVE: Brian O'Malley directs this ghost story shot in Ireland.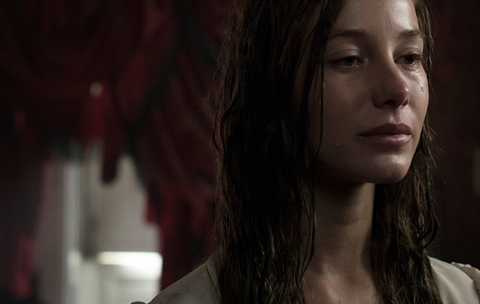 Epic Pictures has closed key territory deals heading into Cannes on ghost story The Lodgers starring David Bradley and Eugene Simon from Game Of Thrones.
Let Us Prey director Brian O'Malley shot the Irish Film Board, Tailored Films and Epic Pictures co-production late last year in Ireland.
Deals have closed with Best Film in Poland, Eagle Film in the Middle East, Sky Media in Mexico, and BF Distribution in Chile, Peru, Bolivia and Ecuador.
Rights have also gone in Taiwan (MovieCloud), Malaysia (Suraya), Indonesia (CGV), Vietnam (Skyline), and South Korea (Unicon).
Epic is showing footage from The Lodgers, about a sister and brother forced to stay in the large estate left to them by their mysteriously deceased parents.
A secret curse constantly haunts the sister and brother and forbids them from leaving the estate and anyone from entering, however when a young man falls in love with the sister his attempt to free her sets off a deadly chain reaction.
Bill Milner, Charlotte Vega and Moe Dunford round out the cast.
David Turpin wrote the screenplay. Production took place at the famous Irish haunted house Loftus Hall in County Wexford, which is said to be haunted by the devil and the ghost of a young woman.
Producers are Ruth Treacy and Julianne Forde, while Epic's Patrick Ewald and Shaked Berenson serve as executive producers.
Epic Pictures Cannes sales slate includes Sam Elliot in The Man Who Killed Hitler And Then The Bigfoot, about a war hero summoned to hunt down a plague-carrying beast in the Canadian wilderness. Principal photography is set for August on the East Coast.