The $581m accumulated over the first seven days of the Chinese new year is a world record.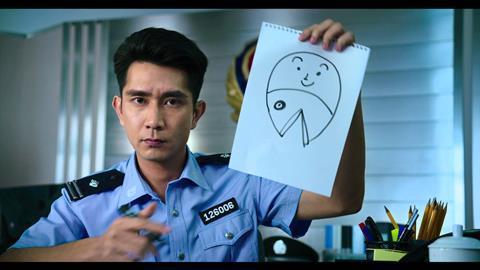 China smashed a new world record as the Year of the Monkey clocked up $581m in box office receipts from its first seven days, while The Mermaid emerged as clear frontrunner.
Led by three local mega-blockbusters that opened simultaneously on the first day of the lunar new year (Feb 8), the Chinese box office got off to a very auspicious start. Countless box office records were broken, including the biggest single day gross ($105.9m), the biggest opening for a local film and the biggest single day for a local film (both from The Mermaid's $41.21m).
Thanks to perfect timing, with the seven-day long Chinese New Year holidays ending on Valentine's Day, last week's total gross of $581m beat the world record recently set in North America by Star Wars: The Force Awakens.
Despite fierce competition, Hong Kong director Stephen Chow has once again proven that he is the king of comedy. Following his last film Journey To The West: Conquering The Demons, which was a massive hit three Chinese New Years ago, his latest film The Mermaid made a big splash and collected a record-breaking $277.41m over its first seven days.
Starring Deng Chao, Zhang Yuqi, popular Taiwan singer Show Luo and newcomer Lin Yun, the fantasy comedy topped the daily chart for seven straight days. Thanks to the Valentine's Day boost, it even broke its own record of the biggest single day gross for a local film with $47.78m on Sunday. It is on course to break the record held by China's top grossing film Monster Hunt.
In second place was From Vegas To Macau III, which opened with $119.74m from its first seven days and took $120.57m including previews. Directed by Andrew Lau and Wong Jing, the gambling comedy features a stellar cast from Hong Kong with Chow Yun Fat, Andy Lau, Nick Cheung, Jacky Cheung and Carina Lau.
Trailing close behind in third place was Cheang Poi-Soi's The Monkey King 2, which opened with $117.25m from its first seven days and took $117.49m including previews. Based on the classic novel Journey to the West, the effects-laden fantasy film about the monkey king also features an A-list cast with Aaron Kwok and Gong Li. Thanks to strong word-of-mouth, it overtook the daily box office of From Vegas To Macau III from Friday onwards.
Three local love dramas also opened on Valentine's Day. Run For Love, starring Zhang Ziyi and Eddie Peng, opened in fifth place with $5.51m; Mr Highheels opened in seventh place with $4.51 for $4.83; and Fruit Chan's Kill Time, starring Angela Baby and Ethan Ruan opened in eighth place with $1.42m.
Former champion Kung Fu Panda 3 was pushed to fourth place with $23.80m for $128.48m after 17 days.
Local animation Mr Nian took the sixth place with $4.95m for $5.01m after seven days. Rounding out the chart were The New Year's Eve Of Old Lee, which earned $1.05m for $8.17m after 14 days and local animation Boonie Bears III, which took $0.90m for $43.30m after 30 days.
The top three festive blockbusters are expected to dominate the chart further this week. New releases include Crouching Tiger Hidden Dragon II: The Green Destiny (which opens on Feb 19), Japanese animation Boruto: Naruto The Movie (Feb 18) and Thomas & Friends: Sodor's Legend Of The Lost Treasure (Feb 20).