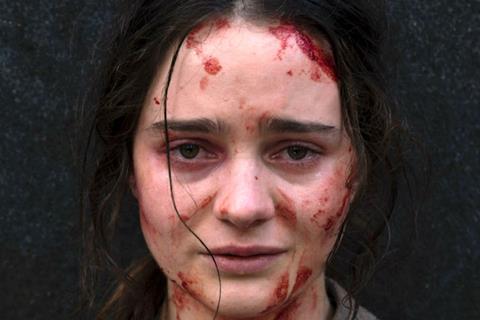 Jennifer Kent's The Nightingale will open the second annual Australian International Screen Forum, a four-day gathering in New York City that will include workshops and a panel discussion with producer Jason Blum.
Recent Sundance premiere Top End Wedding will close the event showcasing Australian talent, which runs from March 19-22 and will also present workshops, panel conversations and showcases.
This year's topics include sessions related to financing, audience development, casting, creative relationships, and festivals and markets, with a specific focus on international independent feature film and television production, devised in conjunction with Baz Luhrmann and Catherine Martin.
HBO will host a case study with the filmmakers of United Skates, the Tribeca award-winning documentary. Upcoming feature film Hotel Mumbai will also be the subject of a case study in international co-productions and marketing.
High profile keynotes and discussions include director Bruce Beresford, editor Jill Bilcock in conversation with Luhrmann, and NCIS showrunner Shane Brennan.
The centerpiece event is the 25th Anniversary Screening of Muriel's Wedding, with members of the cast set to attend including Toni Collette. Screenings will include Ladies In Black directed by Beresford, and Jill Bilcock: Dancing The Invisible.
In the role of Ambassadors, Luhrmann, Martin, Deborra-Lee Furness and Hugh Jackman have worked alongside Australian International Screen Forum co-founders Chris Beale and Michael Kelleher to guide the strategic development of this year's Screen Forum.
The forum is organised by the Australian International Screen Forum, a not-for-profit dedicated to promote the screen arts by connecting Australian film, television and digital screen producers and screen talent to US film, television and digital producers and distributors.
"I am very pleased with the line-up of films for this year's Screen Forum," said Chris Beale, chairman of the Australian International Screen Forum. "It's been a strong year for Australian film evidenced by a record number of Australian films being shown at Sundance. Two of those films – The Nightingale and Top End Wedding – will have their New York premieres at our event. We have benefited greatly from the active assistance of our four ambassadors in creating a strong programme of industry sessions that are sure to draw American and Australian industry professionals alike.
"The presence of Jason Blum as a keynote speaker is very exciting because he is one of the most talented producers in the world right now. And we are so pleased to be able to present the 25th anniversary remastered version of Muriel's Wedding with Toni Collette present, and to show Alex Grigor's documentary on internationally renowned film editor Jill Bilcock, with Jill and Alex present."
Australian consul general Alastair Walton said, "By bringing together great Australian filmmaking talent with world leaders in New York we are creating lasting connections and starting new creative journeys between Australia and the United States. All the way from Porpoise Spit to the Big Apple – this year's Screen Forum won't be one to miss!"
Academy Award winning costume and production designer Martin added, "The Australian Screen Forum provides an opportunity for emerging Australian filmmakers to network in a meaningful way, whether the goal is to learn, access financing or make overall connections that help make their film. One of the great things about New York is it really is the world capital of independent filmmaking, with all the contacts, investors and mini studios to provide the resources and opportunities for making your first film."
Additional programming and events will be announced in the coming weeks. Click here for further details.