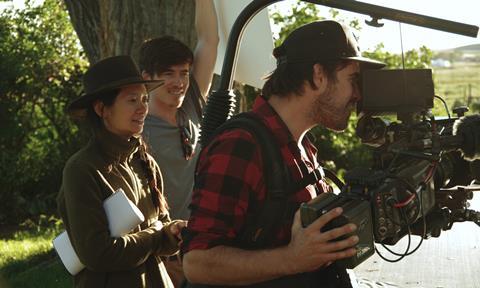 Indie darling Chloe Zhao, who earned plaudits for this year's Sundance entry The Rider, is reportedly set to direct The Eternals for Marvel Studios.
The step-up to the big league would see Zhao direct from a screenplay that Matthew and Ryan Firpo will write based on the comic book about the ancient and ongoing battle between super-powered humans and their evil antagonists known as the Deviants.
Producing is Marvel Studios chief Kevin Feige, who it was announced this week will receive BAFTA LA's Albert R. Broccoli Britannia Award on October 26 and is riding high on a year that has seen Avengers: Infinity War and Black Panther combine for more than $3bn worldwide.
The Rider earned four Indie Spirit nods earlier this year including one for directing. The drama about a young cowboy's search for identity premiered in Cannes last year where it won the C.I.C.A.E. Award before blazing a trail at a number of other festivals.
The Rider opened in North American theatres last April and grossed $2.4m through SPC.