EXCLUSIVE: eOne nabs North American rights to 3D animation.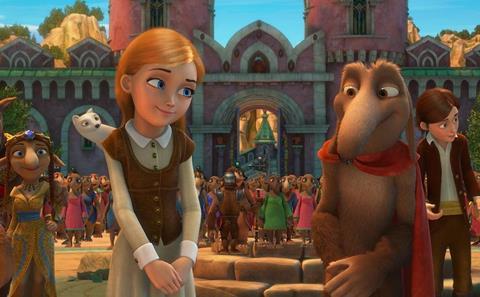 eOne has picked up US and Canadian rights to Wizart Animation's popular 3D family feature The Snow Queen 2.
The sequel to Russian animation The Snow Queen (2012) includes a voice cast of Sean Bean (Game of Thrones), Sharlto Copley (Maleficent), Bella Thorne (Blended) and Isabelle Fuhrman (The Hunger Games).
The film tells the story of the troll Orm who has become a hero after the victory over the evil Snow Queen. However, after grossly exaggerating his exploits in the Snow Queen's downfall, Orm learns that friendship and happiness can't be won through deceit.
Alexey Tsitsilin directs. Producers are Yuri Moskvin, Vladimir Nikolaev, Diana Yurinova and Timur Bekmambetov (Wanted).
eOne will release in winter 2015.
"We are thrilled to be handling the release of Snow Queen 2 in North America, building on the success of the first installment. We look forward to sharing this classic tale with family audiences this holiday season," said Jessica Labi, vice president, acquisitions, Entertainment One Films US.
Wizart's animation has sold in close to 80 markets, including UK, Brazil, China, Germany, France, Japan, South Korea and Russia.