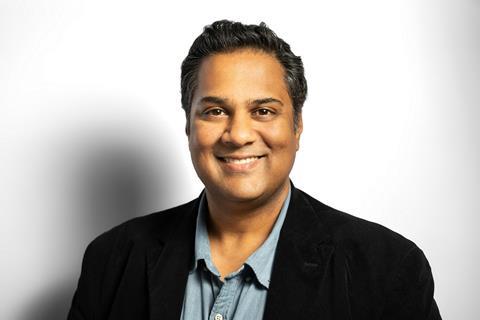 UK news outletsThe Times and the Mail Online have today (June 25) issued apologies to Bafta and its chair Krishnendu Majumdar over "false and defamatory" claims made in articles about the Noel Clarke scandal.
The Times story from May 3 firstly claimed that Majumdar had "close links" with Clarke, and also implied the decision to present Clarke with the outstanding contribution to British cinema award was because both are men of colour. The Mail Online, in a story on the same day, repeated the 'close links' claims.
Bafta made a legal complaint to both publications, citing defamation, as there were no "close links" between Majumdar and Clarke. "Outside of Bafta, the chair has never met or worked with Clarke. They are not friends or business associates," Bafta said in a statement. The organisation also complained about the "racist element" in the Times story.
Both publications have published apologies (including in the Times print edition) and have taken the offending articles offline. The Times has agreed to pay damages and costs and the Mail Online is expected to follow suit, according to Bafta. Read the apologies below.
In the statement, Bafta reiterated its response to the allegations made against Clarke was led by a group of individuals, including members of the Bafta board, and that the decision to present Clarke with the award was because of a lack of evidence Bafta had at the time.
'Wake-up call'
Separately, Majumdar also referenced how the industry deals with claims of bullying and harassment in a letter to Bafta members marking his first year in the role.
"Bafta is an arts charity, not a regulatory body. We do not have the power or the resources to investigate claims of abuse, historic or otherwise," he said. "However, Bafta has been a lightning rod for the issue of harassment and bullying in our industry to be talked about. This has been a wake-up call.
"Bafta has joined Time's Up UK in a call to the industry to come together to address this issue. With our industry partners, including the BFI, we are convening a high-level summit to discuss and agree upon the changes needed to better safeguard all those working in the screen industries and stamp out this abhorrent behaviour for good."
He added Bafta is continuing to review processes governing special awards and fellowships, and these are "paused" until this review is complete.
In the letter, Majumdar also paid tribute to Bafta's work on diversity, including its revamped voting processes that saw a well-received set of film awards nominations this year. "This has not been a box-ticking exercise. All winners and nominees have been recognised and celebrated because of their world-class talent. The awards are reflecting long–overdue shifts in the film and TV industries to correct underrepresentation, and the changes Bafta has made are helping to level the playing field so that all talent and all stories are seen and treated equally."
In "Bafta boss Krishnendu Majumdar worked with scandal star Noel Clarke on diversity" (News, 3 May), we reported concerns that Krishnendu Majumdar's close links with Noel Clarke and their work together to promote diversity could have hampered Bafta's handling of the sex allegations against Clarke. We accept that this suggestion is incorrect. There are no close links between the men. Bafta's response to the allegations was delegated to a group deputed to deal with the issue. Bafta has explained that the matter was determined by the lack of evidence it had at the time of having to make its decision on whether to proceed with presenting Mr Clarke with an award. We apologise to Mr Majumdar and Bafta for the distress.
An article on 3 May reported claims in The Times that Bafta chairman Krishnendu Majumdar had close links to Noel Clarke, the actor facing multiple allegations of sexual harassment and misconduct. We now accept that the reference to close links was incorrect. Bafta say their decision to allow Clarke to receive a previously announced award was taken by a group and determined by the lack of evidence it had at the time. We are happy to make this clear and apologise to Bafta and Mr Majumdar.