Centerpiece Gala is North American premiere of Filipino thriller Birdshot.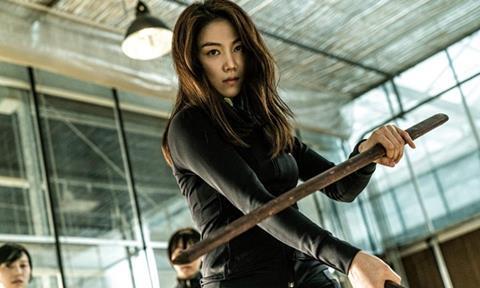 The US premiere of Jung Byung-gil's revenge thriller and recent Cannes Midnight screening The Villainess will close the 16th New York Asian Film Festival (NYAFF), set to run from June 30-July 16.
Festival brass unveiled on Monday the selection of 57 films including seven entries in the new Main Competition: previously announced festival opener Bad Genius (Thailand, pictured); Birdshot (Philippines); A Double Life (Japan); The Gangster's Daughter (Taiwan); Kfc (Vietnam); Jane (South Korea); and With Prisoners (Hong Kong).
The Centerpiece Gala is the North American premiere of Filipino thriller Birdshot.
The festival programme includes a 20th Anniversary Hong Kong Panorama with a focus on emerging talent called Young Blood Hong Kong. Selections include Wong Chun's Mad World, Derek Hui's This Is Not What I Expected, and Alan Lo's Zombiology: Enjoy Yourself Tonight.
An LGBTQ showcase features five films: Naoko Ogigami's Close-Knit from Japan; Cho Hyun-hoon's drama Jane from South Korea; Ahn Jung-min's Fantasy Of The Girls from South Korea; Leste Chen's 2006 Eternal Summer from Taiwan; and Lee Sang-il's mystery thriller Rage, featuring NYAFF 2016 Rising Star Asia recipient Go Ayano.
Three films will celebrate Japan's 'Roman Porno' genre created by the studio Nikkatsu and receive their North American premieres: Aroused By Gymnopedies; Dawn Of The Felines, and Wet Woman In The Wind. Nikkatsu has enlisted top contemporary talent for the Roman Porno Reboot Project.
Festival honourees include Star Asia Lifetime Achievement awardee Tony Leung Ka-fai (Hong Kong), Star Asia Award recipient Gang Dong-won (South Korea), and Screen International Rising Star Chutimon Chuengcharoensukying (Thailand).
Among the festival guests scheduled to attend are director Lawrence Lau and actress Carrie Ng from Hong Kong, South Korean actress Han Ye-ri, and Korean-Chinese director Zhang Lu.
"We were seeking a range of original films from first-time directors, films that represent the diversity of filmmaking from Asia, stories that say something both very local and specific to their countries of origin and something very universal: we hope we achieved at least some of this with our inaugural competition selection, which includes films from seven countries/cities in the region in a broad variety of genres," NYAFF executive director Samuel Jamier said.
"It's important for us to champion new filmmaking from Asia, and the diversity of film made there at a time when other festivals in North America seem to be reducing the size of their Asian line-ups."
The New York Asian Film Festival is co-presented by Subway Cinema and the Film Society of Lincoln Center. Click here for more details.