EXCLUSIVE: UK distributor takes crime comedy starring Ryan Reynolds made by Persepolis director Marjane Satrapi.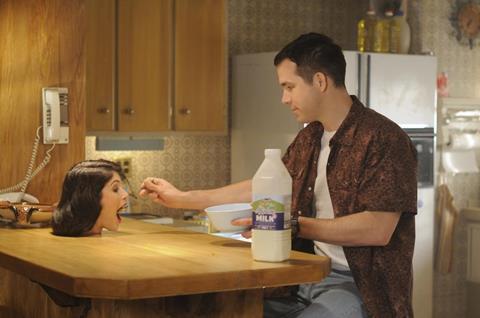 UK distributor Arrow Films has secured all UK/Eire rights to The Voices and plans to release the horror-comedy in early 2015.
Directed by Marjane Satrapi (Persepolis), the film stars Ryan Reynolds as a factory worker whose pets begin talking to him after he goes off his meds and spur him on to murderous deeds.
The film co-stars Jacki Weaver, Gemma Arteton and Anna Kendrick. The screenplay was written by Michael R Perry and made the Black List.
The Voices received its world premiere at the Sundance Film Festival in January and screened at Toronto this week.
When it played at Sundance London, in April, Reynolds said he "chased the job" of playing Jerry because "the writing was incredible and unusual".
It marks the most commercial release to date for Arrow, which has previously released titles including The Hunt, A Hijacking and God's Pocket, and has Honeymoon and Stations of the Cross in the pipeline.
The film was produced by 1984 Private Defense Contractors, Mandalay Vision, Studio Babelsberg and Vertigo Entertainment.
Tom Stewart, acquisitions director for Arrow Films said he hoped the deal would "forge a strong relationship with everyone involved at 1984".
Panorama Media handles international sales. Lionsgate previously acquired US rights.