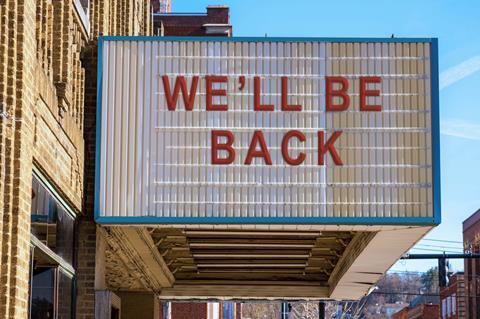 Cinemas must innovate and focus on quality, not quantity, to attract back post-pandemic audiences, urged Italian and French distributors and exhibitors who came together at a panel at the Venice Film Festival this week.
European cinemas lost an estimated €19bn in revenues as a result of the Covid-19 pandemic in 2020 and 2021, according to International Union of Cinemas (UNIC) figures released in June in its 2022 annual report.
Simone Gialdini, who heads Italian cinema theatre association ANEC, said spectators' theatrical experiences need be completely differentiated from their streaming activities to relaunch ticket sales. He suggested this could be achieved by overhauling physical theatres and making innovation and technology investments to offer up unique spectator experiences.
"We work with the theatres, and we notice that those that have heavily invested in innovation and technology are starting to get very good results," Gialdini said. "The real challenge however is that theatres that are coming out of two very difficult years of economic crisis, and we are basically telling them they must invest."
The Italian government's post-pandemic recovery plan includes some €100million available for cinema renovation works, with additional funding earmarked for exhibitors seeking to revamp older technology in favour of new, innovative equipment systems. Gialdini said the total available for these forms of theatre upgrades from the Italian government is currently €150 million.
Marie-Christine Désandré, vice-chairman of French cinema federation association FNCF, called for a reduction in the number of films screened at cinemas, saying by doing this the industry could avoid theatres being operated only for a handful of spectators.
"Today one of the biggest concerns in France are the theatres. They are a central part of our artistic model. Our entire system is based on the centrality of theatres, the locations where films begin their lives, where they are born," said Désandré. "The current model has suffered from ever-increasing platform competition. Competition, however, doesn't mean war, and what we need to do is adapt the system and the rules. This is what our public, our very fragmented public in terms of geography and age, is asking for."
Antonio Medici, CEO of BIM Distribuzione, agreed, saying that if clients "spend €8.50 to go to the theatre, it has to be a profoundly different experience from the platforms, so invest."