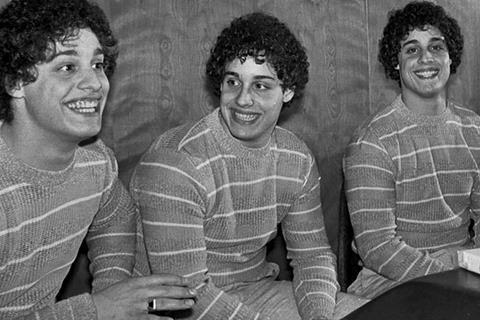 Breakout US box office documentary hit Three Identical Strangers has landed at Dogwoof in a UK distribution deal brokered by Submarine Entertainment that closed at the Toronto International Film Festival.
Dogwoof plans a theatrical release before the end of the year for the film by Tim Wardle, which CNN Films and Channel 4 financed and Raw produced.
Three Identical Strangers premiered at Sundance at the start of the year where it earned the special jury prize for documentary storytelling and garnered immediate buzz for its story of three strangers in New York who discover by chance that they are triplets separated at birth.
As the 19-year-olds' joyful reunion propels them to celebrity status on the talk show circuit, Wardle chronicles the sinister reason behind their separation.
Neon acquired the film in Park City and released it in the US on June 29, where it stands at $12.1m and is already among the top 30 documentary releases of all time at the North American box office.
Josh Braun of New York-based Submarine brokered the deal for Raw with Oli Harbottle on behalf of Dogwoof.
"I'm thrilled to be partnering with Dogwoof for the UK theatrical release of Three Identical Strangers," said Wardle. "The film was originated and developed in the UK, and I can't wait to share the extraordinary, rollercoaster ride of the triplets' story with the UK audiences."
Executive producer Dimitri Doganis added, "After the astonishing success of the film in the US, where we expect it to pass the $12million mark at the box office this weekend, it's hugely exciting to have such a great partner for the UK release."
"It's fantastic to be partnering with Raw and Channel 4 on Three Identical Strangers," said Dogwoof's Harbottle. "The film's runaway success in the US shows it has huge crossover appeal and we believe it has enormous potential in the UK as well. We look forward to bringing the film to audiences before the end of the year."