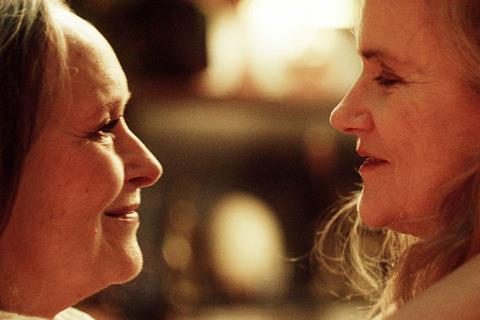 Two on-site deals have breathed life into a typically slow start on the acquisitions front at TIFF as Magnolia Pictures picked up North American rights to Discovery selection Two Of Us, while Bleecker Street acquired the US for Special Presentations entry Military Wives.
Two Of Us premiered on Saturday and Magnolia closed the deal on Monday (9). France-based Italian filmmaker Filippo Meneghetti's feature directorial debut follows two older women played by Barbara Sukowa and Martine Chevallier who live across the hall from each other in the same apartment building but have kept their romance hidden for decades.
Magnolia plans a theatrical release for early 2020 after executive vice-president Dori Begley and senior vice-president of acquisitions John Von Thaden brokered the deal with Daniela Elstner of Doc & Film International.
Meneghetti wrote the screenplay with Malysone Bovorasmy and Florence Vignon. Producers on the drama from Paprika Films, Tarantula Luxembourg and Artémis Production are Pierre-Emmanuel Fleurantin and Laurent Baujard.
Bleecker Street closed the deal for Military Wives on Sunday night. Peter Cattaneo (The Full Monty) directed Kristin Scott Thomas, Sharon Horgan and Jason Flemyng in the story about a group of women whose husbands are off fighting in Afghanistan and form a choir that becomes a media sensation.
Ben Pugh, Rory Aitken, Piers Tempest produced the feelgood Special Presentations selection from 42, Ingenious Media, Tempo Productions that premiered last Friday (6). CAA Media Finance and Embankment Films represented the filmmakers in the deal.
At time of writing interest was coalescing around a cluster of films, among them Bad Education, The Platform, The Friend, Human Capital, and The Australian Dream.