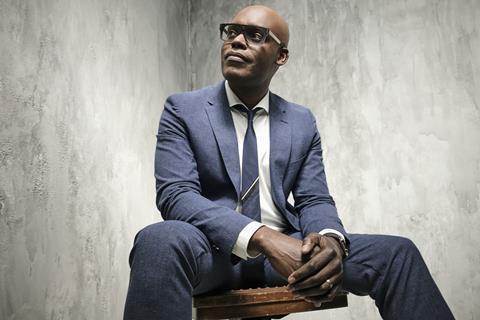 Toronto International Film Festival (TIFF) on Wednesday (7) announced two key shifts under its five-year Strategic Plan that the organisation said was designed to better serve Canadian film-makers and family audiences.
Top brass will introduce a screening series for Canadian film that will replace the Canada's Top Ten Film Festival, which was held every January, and, crucially, offer each film a full theatrical run at TIFF Bell Lightbox during the year.
TIFF will announce its list of the top 10 essential Canadian films of 2018 on December 5. The top 10 Canadian shorts will be presented in a winter screening as part of TIFF's year-round shorts programming, and the top 10 Canadian student shorts will be screened as a part of the TIFF Next Wave Film Festival that TIFF presents each February.
The organisation is shutting down its annual TIFF Kids International Film Festival and interactive playground digiPlaySpace as part of a family programming reorganisation.
TIFF will continue to showcase family-friendly films throughout the year and host workshops and screenings for high-school students. It will also continue to provide free and subsidised access for high school students and families. Details of a new exhibition for ages 14 and up at TIFF Bell Lightbox will be announced in the coming weeks.
"It was a tough decision," said TIFF artistic director and co-head Cameron Bailey (pictured) of the move to end TIFF Kids. However he added: "We weren't able to grow the audience in the way we wanted to and found there was a real opportunity in the 14-plus age range. There's a certain time in your life when you're discovering movies not through your parents and your family; rather you're going out on your own and discovering what movies can do, so we wanted to do something with that."
Turning to the support of Canadian filmmakers, Bailey continued: "TIFF prides itself on being a home for Canadian cinema — launching emerging talent and showcasing Canadian filmmakers. The new Canada's Top Ten Theatrical Series personifies the goals of our organisation: to promote current Canadian films and filmmakers, to protect our rich film heritage, and to champion the critical importance of film as an art form. We believe this kind of support will allow creators to benefit from being part of the overall Canada's Top Ten list, while also receiving individual attention through a full theatrical release at TIFF Bell Lightbox."
The line-up for TIFF Next Wave Film Festival will be announced in early January. The festival runs from February 14-17, 2019, is free to anyone under 25, and showcases films, a Young Creators Co-Lab and Showcase, industry guests, and the Opening Night event, Battle of the Scores.