Two seminars at this year's TIFFCOM (October 20-22) in Tokyo touched on Asia's ambition to make pan-regional or international movies without Hollywood's help.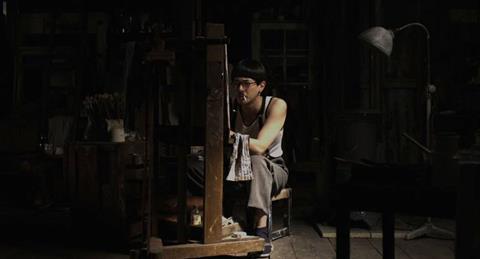 Speaking at a UniJapan session focusing on Southeast Asia, Pinewood Malaysia CEO Rezal A. Rahman encouraged Japanese producers to collaborate with their Asian neighbours to export their strong creative concepts and intellectual property (IP) overseas.
"Japan is good at producing strong IP but has not been good at getting it to travel," Rahman said. "We have an opportunity to develop pan-Asian content – there's nothing to stop Asia from creating its own product and selling it across the region."
The rhetoric was even stronger the previous day during a panel on Japan-China co-production. "We should work together on international projects for the global market and should not let the Hollywood studios use Japanese or Chinese stories to make films like Pacific Rim," said Shan Dongbing, head of Chinese conglomerate Fosun's Foye Film.
"China is the number two and Japan the number three market. Using our own IP, we can hire talent from the US and make our own blockbusters for global distribution."
But the two sessions also highlighted some of the obstacles to this ambition. In the case of Japan and China working together – apart from the political tension between the two countries – Shan said it could be difficult to secure Japanese IP. "The common problem is that the IP is not owned by one entity, but many entities. If you want to change the plot, you need approval from all partners, which is very difficult."
In Southeast Asia's case, most projects have much smaller budgets than Chinese, Japanese or Korean movies and Southeast Asia's box office is dwarfed by its northern neighbours, which makes it difficult to package collaborations between the two regions. Meanwhile, everyone is struggling with China's tighter censorship and co-production regulations. Shan said several current China-Korea collaborations are not full co-productions, but Chinese productions with Korean creative involvement.
Despite the problems, Southeast Asian producers are increasingly looking to collaborate with other Asian territories and the region offers a growing number of incentives and grants, including the Film In Malaysia Incentive. "We're looking to package overseas actors and actresses to come and work on Singapore projects that can attract the interest of international sales agents," said Taipan Films' Juan Foo.
Japan also has a subsidy scheme for co-production with Japanese companies, which has supported films such as Kohei Oguri's Foujita, which is playing in competition here at TIFF, and Naomi Kawase's An, which premiered at Cannes. In a separate session, UniJapan mentioned that the subsidy is also supporting Kiyoshi Kurosawa's upcoming Japan-France co-production The Woman In The Silver Plate, starring Mathieu Amalric and Tahar Rahim.
TIFFCOM is held as part of Japan Contents Showcase (JSC), which also covers music and animation. This year's JCS reported a record number of 347 exhibitors and 1,434 buyers from 50 countries and regions. As in the previous three years, the market was lively but most of the exhibitors are from Japan.