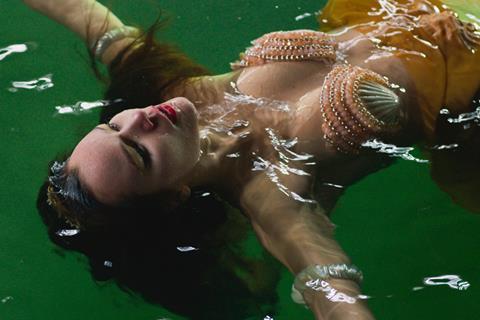 Paris-based sales firm Loco Films has boarded world sales rights on Gregorio Graziosi's Tinnitus, a Brazilian thriller which has its world premiere in Karlovy Vary's new Proxima strand this afternoon (July 7).
Screen can reveal a first trailer for the film, above.
Tinnitus follows a former diver suffering from the eponymous hearing condition, typically a ringing or buzzing coming from within the ears. After an accident in the last Olympics, she puts her life at risk by returning to competition.
It is a second feature from Brazilian filmmaker Graziosi, after 2014 Toronto selection Obra.
Tinnitus is written by Graziosi, Marco Dutra and Andres Vera, and producer by Zita Carvalhosa for Brazil's Cinematografica Superfilmes. Joana De Verona leads the cast as the diver, alongside Indira Nascimento, Alli Willow and Antonio Pitanga.
It is a second Karlovy Vary title for Loco, alongside Czech Crystal Globe competition selection Borders Of Love.