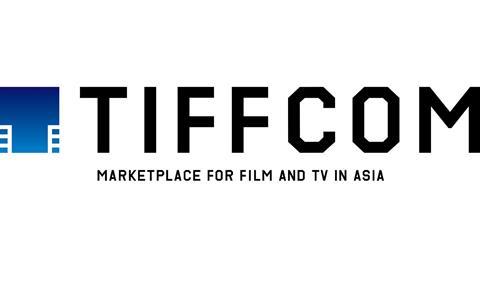 Tokyo Gap Financing Market (TGFM) has announced the 20 projects selected for the second edition of the financing event, which is scheduled to take place virtually within the TIFFCOM contents market (November 1-3).
This year's submissions have seen an increase in dramas featuring LGBTQ and social minorities in main roles, as well as films dealing with diversity and changes in social and personal settings, primarily targeting teenage audiences. Among the 20 selections, five are directed by women and ten are produced by women.
The line-up includes Elise Girard's international co-production project Sidonie In Japan, set in Kyoto and starring Isabelle Huppert; a new as-yet-untitled feature film project by Atsushi Funahashi, whose previous works have screened at Berlin, Busan and Tokyo film festivals; and Today…Tomorrow…from Hong Kong's Ray Yeung, whose last film Suk Suk also played in Berlin and Busan.
TGFM aims to provide the producers of feature film and TV series projects that are in need of further financing with the opportunity to meet one-on-one with industry experts to support their projects. In order to qualify for submission, the projects must have 60% of the total budget (50% for TV series projects) already secured and must include an Asian element.
Projects selected for last year's inaugural edition of TGFM include Indonesian filmmaker Edwin's Vengeance Is Mine, All Others Pay Cash, which won the Golden Leopard at this year's Locarno Film Festival.
Feature Film - Fiction (14 Projects)
Adabana (Japan) – dir: Sayaka Kai, prod cos: Robot Communications
Beauty Is The Message (Sweden, Japan, India, Lithuania) – dir: Robin Ehlde, prod cos: Crip Film
Electric Child (Switzerland, Germany) – dir: Simon Jaquemet, prod cos: 8horses
Grand Ciel (France, Belgium) – dir: Akihiro Hata, prod cos: Good Fortune Films
Hungry Ghost Diner (Malaysia) – dir: We Jun Cho, prod cos: Kinovisuals
In The Morning Of La Petite Mort (Taiwan) – dir: Yu-Lin Wang, prod cos: Flash Forward Entertainment, Magnifique Creative Media Production
Moving Bangladesh (Bangladesh, Taiwan, France) – dir: Nuhash Humayun, prod cos: Goopy Bagha Productions
Sidonie In Japan (Japan, France, Germany, Switzerland) – dir: Elise Girard, prod cos: 10:15! Productions
*To Be Announced (Japan) – dir: Atsushi Funahashi, prod cos: The Directors Alliance, Big River Films
The Shameless (Switzerland, France Bulgaria) – dir: Konstantin Bojanov, prod cos: Akka Films
Titanic Ocean (Greece, France, Spain, Romania, Singapore) – dir: Konstantina Kotzamani, prod cos: Homemade Films
Today…Tomorrow…(Hong Kong) – dir: Ray Yeung, prod cos: New Voice Film Productions
Turtle Stone (Malaysia) – dir: Woo Ming Jin, prod cos: Greenlight Pictures
The Visit (UK, Iran) – dir: Mehdi Norowzian, prod cos: Joy Films
Feature Film – Animation (3 projects):
Another World (Hong Kong, Singapore) – dir: Kai Chung Ng, prod cos: Point Five Creations
Schirkoa (India, France, Germany) – dir: Ishan Shukla, prod cos: Dissidenz Films, Red Cigarette Media
Zsah Zsah Vs The Amazonistas Of Planet X (Philippines, France) – dir: Avid Liongoren, prod cos: Ghosts City Films
TV Series – Fiction (1 project)
Pappa And Daddy (Taiwan) – dir: Nancy Chen, prod cos: Portico Media
TV Series – Animation (2 projects)
Rainbow Hunters (Chile, Brazil) – dir: Santiago O'Ryan , prod cos: Lunes Animation Studio
Sex Symbols (Spain, Belgium) – dir: Paloma Mora, prod cos: Admirable Films